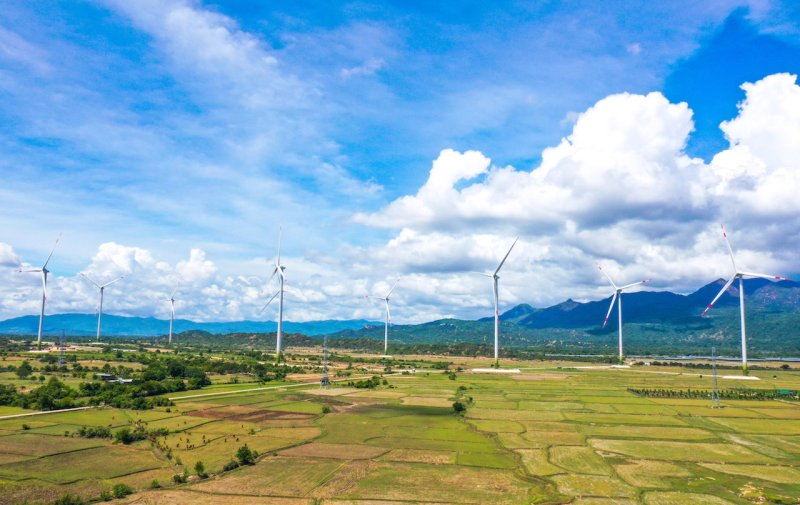 HCMC – Investors of transitional solar and wind power plants have written to the prime minister expressing concerns that the electricity pricing mechanism would cause possible disruptions of their financial plans.
Due to the severe impact of Covid-19, 84 renewable energy projects with a total capacity of 4,871.62 MW, comprising 4,184.8 MW of wind energy and 491.82 MW of solar energy, have fallen behind the commercial operation date.
Construction and trial operation have been completed for 34 transitional projects, including 28 wind energy projects and six solar power projects. They have nearly 2,091 MW in capacity.
The delay has led to many projects failing to enjoy feed-in-tariffs as stipulated in Decision 39 of the prime minister on wind energy and Decision 13 of the prime minister on solar energy.
According to the investors, they have had to wait a long time for the new electricity pricing mechanism, which will be treated as a foundation for reaching agreements on electricity prices with the Vietnam Electricity Group, stated their document.
However, policies for transitional projects recently issued by the Ministry of Industry and Trade have shown many inadequacies in legal matters and financial effectiveness for the investors, which could drive the investors into a business loss or bankruptcy.
The investors said that the delay or suspension of the projects due to the inadequate framework for electricity prices would further delay the country in realizing its commitments to energy transformation.
For the above reasons, they petitioned the prime minister to direct the Ministry of Industry and Trade to research and issue a more satisfactory transitional framework for electricity prices.
The investors also proposed the Government mobilize the capacity of the electricity projects which have completed their construction while waiting for a revised electricity price framework, convert the currency used for purchasing electricity into U.S. currency and adjust it subject to the fluctuation of foreign exchange rates.
You might be interested in