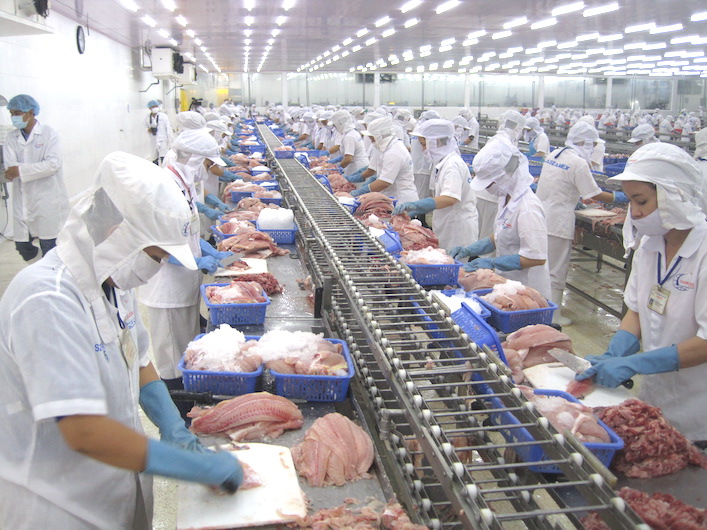 HCMC – Vietnamese authorities are expediting negotiations over new free trade agreements (FTAs) with markets that the country has yet to tap.
According to the Center for WTO and International Trade under the Vietnam Chamber of Commerce and Industry, Vietnam's trade and investment have benefited from the existing FTAs between Vietnam and partners in Europe and the Americas.
The FTAs to which Vietnam is a signatory include the Comprehensive and Progressive Agreement for Trans-Pacific Partnership, the European Union–Vietnam Free Trade Agreement, and the Vietnam-UK Free Trade Agreement.
Due to the protracted Russia-Ukraine military conflict, global economic uncertainties and inflation leading to a drop in consumption demand in many countries, including Europe and the Americas, Vietnam needs to negotiate new FTAs to boost exports, aiming to achieve export growth of 6% and maintain a trade surplus in the coming time.
Vietnam is conducting FTA negotiations with Israel, and expanding to the Middle East market through the United Arab Emirates. The FTA is expected to create an opportunity for economic cooperation between Vietnam and this potential region.
At the same time, Vietnam will enhance exports to several niche markets, such as Bangladesh and Pakistan, which will pave the way for exporting goods to one of the world's most populated countries, India.
Vietnam also plans to conduct FTA talks with countries in Africa with an import market size valued at US$600 billion per year, reported the Vietnam News Agency.
You might be interested in