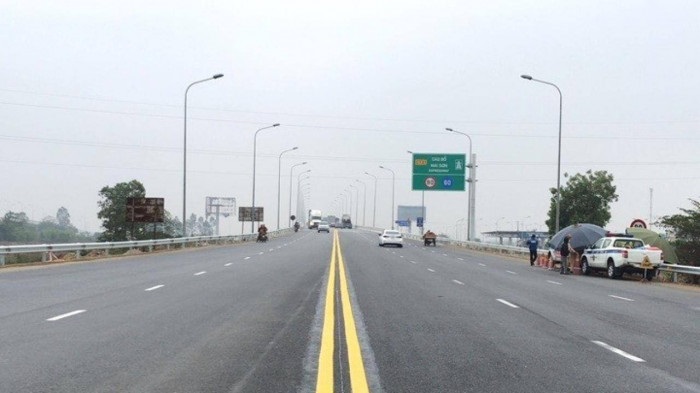 HCMC – The Ministry of Transport has announced it would disburse nearly VND6.3 trillion of public investment capital for the North-South Expressway project this month.
The Government has tasked the Ministry of Transport with disbursing nearly VND94.2 trillion of public investment in 2023.
According to its plan, the ministry would distribute over VND45.2 trillion to the second phase of the expressway project. It disbursed nearly VND1.2 trillion in January, aligned with the plan.
The project was divided into 12 subprojects with 25 bidding packages, of which the largest is worth VND8 trillion.
Fourteen of them got off the ground in early January this year, while the remaining 11 packages have found contractors, and are ready for construction, according to the Transport Construction Investment Management Authority.
Currently, the handover of cleared land has reached 77.5% of the requirement, enabling contractors to begin construction; and is expected to reach 100% in the second quarter of 2023.
Besides, authorities planned to develop 156 resettlement projects covering a combined 445 hectares.
The 729-kilometer North-South Expressway project's second phase will run through 12 localities, comprising 267 kilometers of the Ha Tinh-Quang Tri section, 353 kilometers of the Quang Ngai–Nha Trang section, and 109 kilometers of the Can Tho–Ca Mau section.
It is expected to be completed in 2025 and put into service in 2026.
You might be interested in