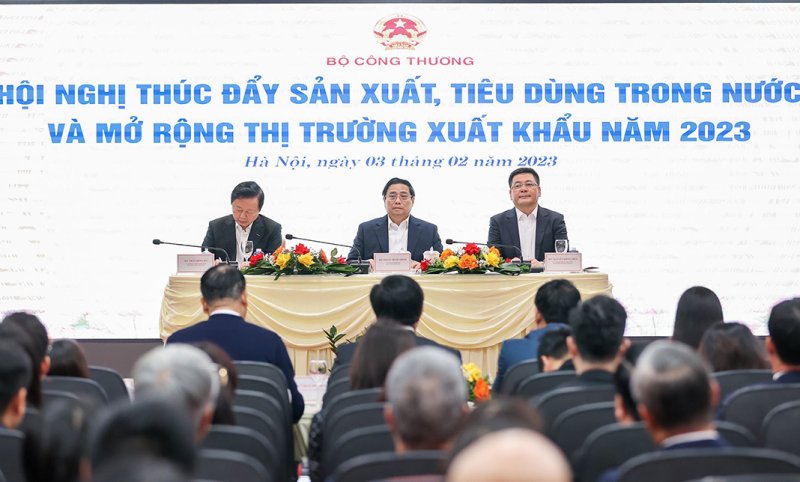 HCMC – Vietnam has set a target of exporting goods worth US$393-394 billion in 2023, up by US$22 billion or 6% against last year, said a trade official.
It would be challenging to reach this export target as the country's export sector has been facing issues such as high yet unsustainable export growth, and trade deficits with a number of key partners, said Phan Van Chinh, head of the Ministry of Industry and Trade's Agency of Foreign Trade, at a conference held yesterday, February 3, on domestic production and consumption promotion and export market expansion.
To achieve the export target, Chinh suggested the industry and trade authority adopt multiple measures simultaneously to facilitate exports, and search for more potential markets, as well as fulfil the export potential of sectors with considerable competitive advantages and enormous demand.
Besides, the trade official proposed greater efforts to promote trade in the domestic market, boost the distribution of commodities via e-commerce platforms to encourage domestic consumption and develop made-in-Vietnam products.
Addressing the meeting, Prime Minister Pham Minh Chinh said the trade authority should continue efforts to look for more export markets.
According to the Government leader, the country's exports are dependent on FDI firms; thus, measures should be taken to adjust the reliance. The trade authority needs to diversify export markets, products, and the supply chain and take measures to shift informal cross-border trade to formal.
The Cabinet leader added that more solutions need to be implemented so that local people would prioritizing consuming Vietnamese products.
You might be interested in