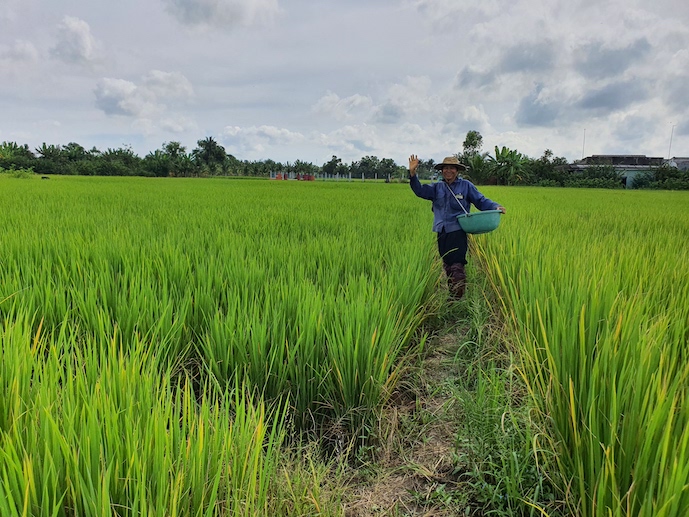 CAN THO – The Mekong Delta will have annual output of 7.7 million tons of high-quality rice by 2030 under a plan by the Ministry of Agriculture and Rural Development (MARD) to zone one million hectares for quality rice cultivation.
The ministry has asked the Mekong Delta provinces for feedback on the plan, Le Thanh Tung, deputy head of the Department of Crop Production with the MARD, told the Saigon Times.
According to the plan, the area for quality rice production in the Mekong Delta will expand to over 500,000 hectares by 2025, with annual output of 3.8 million tons of rice.
The target profit margin for farmers will be 35% while the consumption of chemical fertilizer, plant protection drugs and watering will be reduced by 30% each.
The ministry sets the targets of 80% of the rice-growing area satisfying the Good Agricultural Practices (GAP), 20% of farmers being able to apply technology to farming, and a 10% reduction of greenhouse gas emissions from agriculture.
The plan also includes criteria for sustainable growth and requirements for cooperatives that want to participate.
You might be interested in