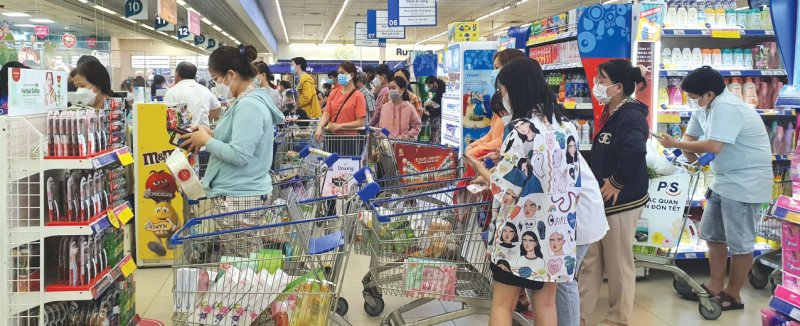 HCMC – The Ministry of Finance has proposed multiple fiscal policies in terms of taxes and fees to support businesses and households in 2023, according to a finance official.
Speaking at a regular Government meeting on January 3, Deputy Minister of Finance Nguyen Duc Chi said that the suggested fiscal policies for 2023 would be similar to those deployed last year, but more details about the level of support would be announced later after being approved by the Government.
Since the Covid-19 pandemic struck the country, many fiscal policies, including tax incentives, have been implemented to support businesses and households, Chi said.
The policies on tax reduction, exemption and extension offered to businesses have helped improve their liquidity and cash flow, the deputy minister continued.
In addition, the Government and the Finance Ministry introduced and conducted many other policies on reducing land rent and environmental protection tax on fuel.
Fiscal aid packages adopted in 2022 amounted to VND233 trillion, enabling businesses to enhance their resilience.
In the final months of 2022, the ministry studied and suggested various fiscal policies to support businesses. Of them, the ministry proposed the Government continue to extend or delay tax payment deadlines for businesses and the local people and reduce land rents and environmental protection taxes on fuel.
Aside from providing financial support, the Government prepared other scenarios to cope with issues arising in 2023. The Government will also properly manage fiscal and monetary policies as well as other macroeconomic policies to ensure the stable growth of the economy.
You might be interested in