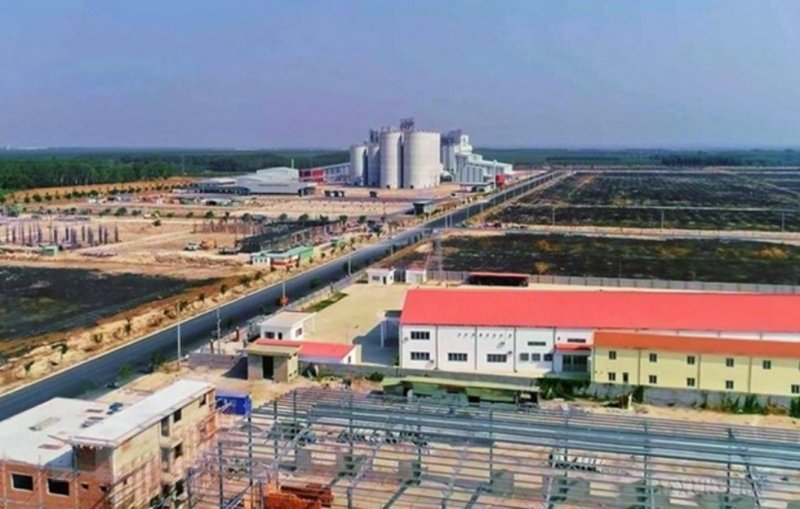 HCMC – The government of Binh Phuoc Province decided yesterday, January 3, to scrap the Dong Phu Industrial and Residential Park project with an area of 6,317 hectares, according to the local media.
The local authority requested relevant departments and agencies to stop their project planning and revoke official documents and decisions related to the implementation of the Dong Phu Industrial Park.
The Management Board of Economic Zones has been assigned to work with Becamex Binh Phuoc Infrastructure Development JSC and Hoang An Urban Planning and Infrastructure System Consultant JSC to conclude the contract for the general project planning.
As per the decision, Tran Tue Hien, chairman of the Binh Phuoc People's Committee, approved implementing the general planning of industrial parks with a scale of 4,200 hectares, as well as requested adjustments on the resettlement and traffic infrastructure plans.
In December 2019, the Binh Phuoc People's Committee and Becamex IDC Corporation signed a deal to plan the Dong Phu Industrial and Residental Park project with a scale of 6,317 hectares.
This industrial and residential area was expected to create jobs for thousands of workers and promote industrial development in Binh Phuoc. However, this project was officially removed from the provincial general planning after three years.
Binh Phuoc is currently home to 13 industrial zones covering a combined 4,686 hectares and nine industrial clusters with a total area of over 453 hectares.
You might be interested in