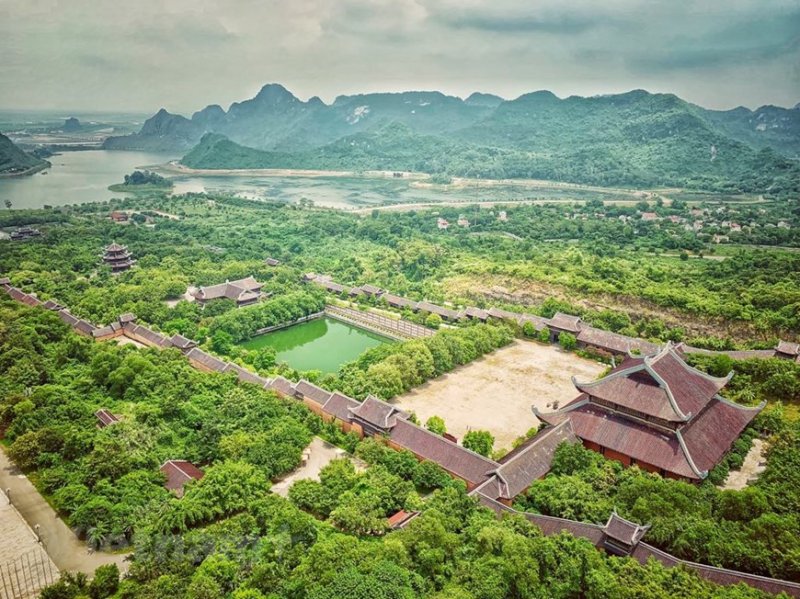 HCMC – Ninh Binh Province attracted more than 106,300 visitors, including some 12,000 international travelers, during the three-day New Year holiday, according to the provincial Department of Tourism.
Pham Duy Phong, deputy director of the Tourism Department, said tourist arrivals to the northern province during the holiday soared 23 times against the 2022 figure. In addition, the province recorded average room occupancy of 55%.
During the New Year holiday last year, the province welcomed 4,690 visitors. At that time, the country had shut its doors to international tourists over coronavirus concerns.
This year, many popular destinations in the province were thronged with tourists. Of them, Bai Dinh Pagoda lured 18,250 visitors, the Trang An tourist area received 21,800 visitors and the Thung Nham ecotourism site saw 10,600 arrivals.
The ancient capital of Hoa Lu, a tourist destination put into service in early 2022, welcomed close to 21,000 visitors and is famous for its night tourism.
The provincial tourism authority attributed the large number of visitors to Ninh Binh this new year's holiday to thorough preparations by local travel firms, tourism service providers, tourist site operators, and the authorities.
The positive results are expected to pave the way for further growth of the local tourism sector in 2023.
The northern province looks to serve 4.5 million visitors in 2023, with 200,000 international arrivals, tourist overnight stays reaching 865,000, and tourism revenue of over VND4.36 trillion.
Last year, around 3.7 million visitors arrived in Ninh Binh, rising 3.6-fold versus the 2021 figure, with revenue estimated at VND3.45 trillion.
You might be interested in