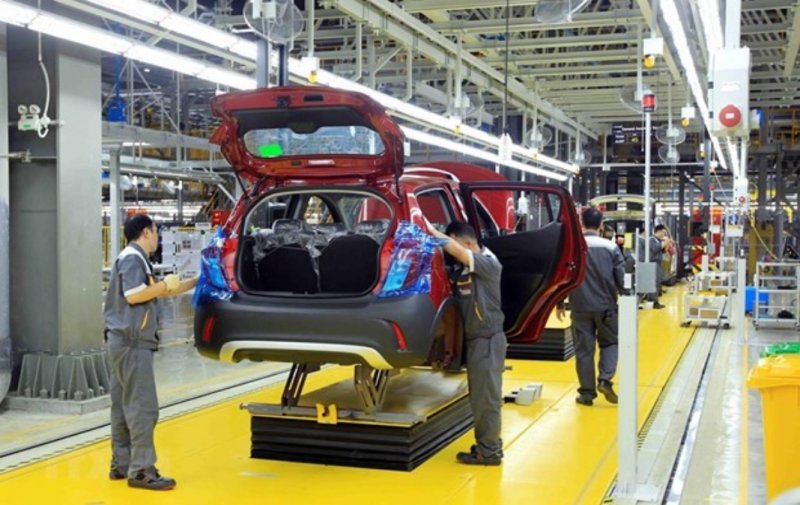 HCMC – Vietnamese businesses poured nearly US$534 million into their projects abroad in 2022, a sharp increase over last year, according to the Foreign Investment Agency under the Ministry of Planning and Investment.
Some 109 new projects received certificates for overseas investment with total registered capital of nearly US$426.6 million, up 78.7% in the project number and 4.3% in new capital over the year-ago period.
Some 26 operational projects saw additional investment of nearly US$107.4 million.
The statistics from the Foreign Investment Agency show that Vietnamese investors made outbound investments in 14 sectors.
Among those, the manufacturing and processing industry received the most capital of nearly US$251.9 million, with 15 newly-licenced projects and four having capital adjustments, representing 47.2% of the country's total outbound investment.
The real estate industry came in second with US$76.8 million, accounting for 14.4% of the total outbound investment, followed by the wholesale, retail trade and mining industries.
Singapore was the largest receiver of Vietnam's outbound investment, with total registered capital of US$79.5 million pledged in 21 new projects and three operational ones, making up 14.9% of the total.
Laos ranked second with over US$70.5 million, amounting to 13.2% of the total, followed by Australia, the U.S. and Germany.
As of December 20, 2022, Vietnam has gotten involved in some 1,611 operational projects overseas with a total investment of over US$21.75 billion. Of these, some 139 projects belong to state-owned enterprises with total capital of nearly US$11.6 billion, accounting for 53.3%.
You might be interested in