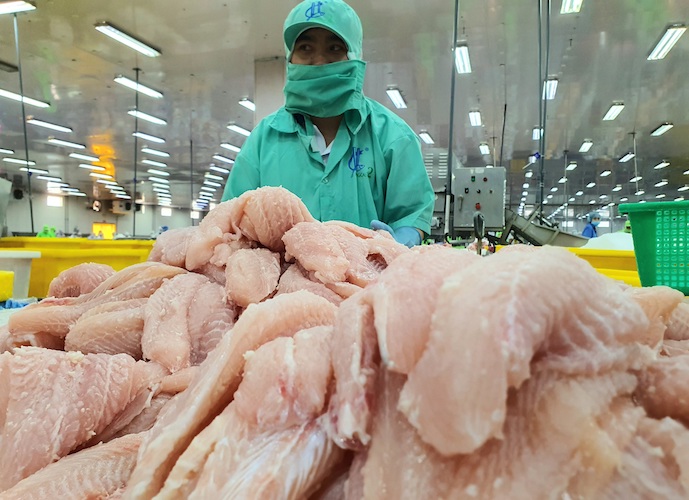 HCMC – Vietnam's exporters of tra fish, textiles and garments and rubber are pinning their hopes on China's gradual reopening, according to VnDirect.
According to the Vietnam News Agency, China started in early December to roll back many Covid-19 restrictions. Over the past three years, China has maintained strict measures that require people to stay home and businesses to operate mostly remotely.
The second quarter of 2023 would see the Chinese economy being reopened, including facilitating the prevailing Zero-Covid policy to its imports.
As of October 2022, tra fish export revenue had totaled US$2.1 billion, 30% of which is from China, Vietnam's biggest tra fish buyer. Besides, Vietnam is the third biggest natural rubber exporter to China with a 16% market share.
Vietnam is expected to grow more when China reopens and resumes air services, according to Agribank Securities Corporation (Agriseco).
Accordingly, business performance would be enhanced as transport fares fall, goods circulation resumes and import transit time is reduced.
You might be interested in