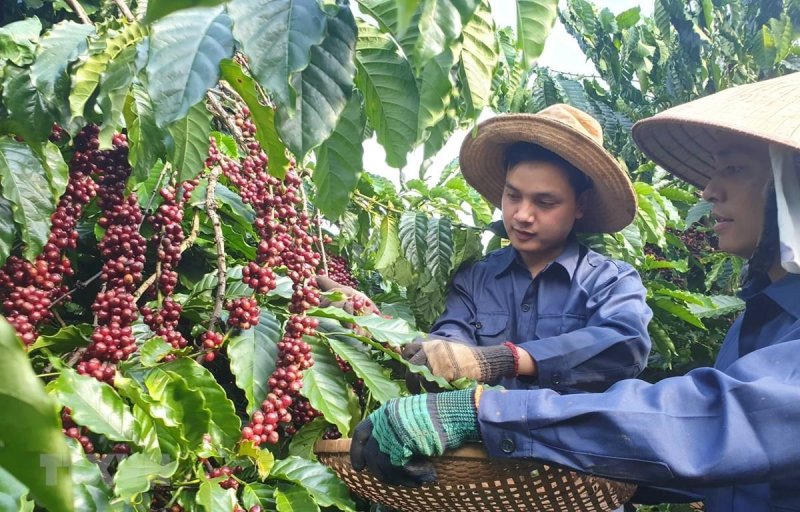 HCMC – The agricultural sector's trade surplus in 2022 is estimated to reach US$8.5 billion, improving 30% against the year-ago figure, according to statistics of the Ministry of Agriculture and Rural Development.
Vietnam saw a 9.3% year-on-year increase in agricultural exports in 2022, at over US$53 billion.
Of the overall figure, shipments of agro products generated over US$22.5 billion, up 4.8% year-over-year. The export revenue of forestry and fishery items rose 6.1% and 22.9% at US$16.9 billion and US$10.9 billion, respectively. Meanwhile, exports of husbandry products accounted for US$400 million, down 7.1% versus last year.
This year witnessed 11 groups of products in the field earning over US$1 billion in export revenue each. Of them, eight groups reaped over US$2 billion each, such as coffee, rubber, rice, vegetables and cashew nuts.
Besides, the production value of the agricultural sector inched up 3.3% compared to last year.
The positive results can be attributed to the Ministry of Agriculture and Rural Development working closely with the Ministry of Industry and Trade to jointly implement trade promotion policies and negotiations, cope with the impact of the Covid-19 pandemic and the Russia-Ukraine military conflict, as well as study and make the most of free trade agreements to bolster agro exports.
The Ministry of Agriculture Rural Development in 2022 completed negotiations and procedures to ship Vietnamese mangoes and chicken to South Korea, pomelos and limes to New Zealand and honey to the EU, among others.
You might be interested in