Wherever you choose to stay in Vietnam, don't forget that Tet is always a meaningful occasion to bond with family. Treat yourself and your loved ones to a luxurious, comfortable, and well-experienced trip in the old year, and welcome the new year.
For Vietnamese people, the new year is always a special time for each person. Some people choose to return to their families to gather and gather. Some people choose to take time for themselves to reflect and look back on a year that has passed. But there are also many people who choose a vacation to relax and discover new things. So, which holiday do you aim for a non-boring holiday season?
Da Lat – A holiday in harmony with nature in the mountains
Nestled between the forests and mountains, Da Lat has the pure beauty of what is known as the city of fog, the city always creates a feeling of relaxation and peace for tourists who love the cold. of winter weather.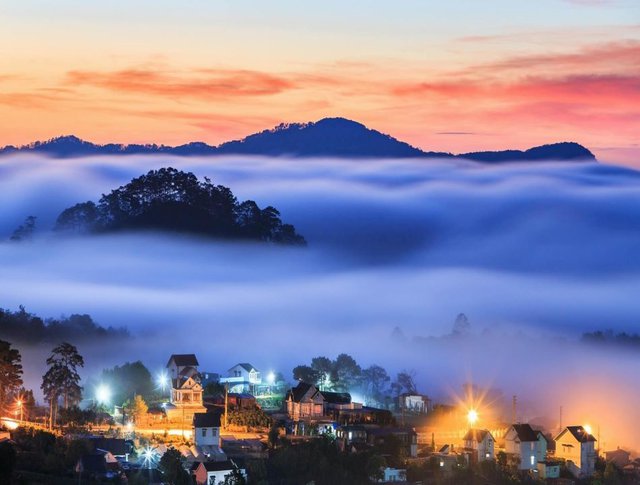 Da Lat – the city of mist is always a place that many tourist enthusiasts love
Coming to Da Lat, visitors have the opportunity to roam the bustling night market, visit unique local shops, enjoy the greasy bean milk with smoky smoke and wander under the shady pine trees. With impressive mountainous terrain suitable for hiking, biking, climbing or canyoning trips, Da Lat is also a destination for adventurous travelers in its own right.
Hue – Discover the history and admire the beauty of the ancient capital
It can be said that Hue is one of the few cities in Vietnam that preserves the most obvious ancient beauty. There are still countless historical works such as Hue Citadel, Thien Mu Pagoda, and Tomb of kings such as King Minh Mang, King Gia Long, King Tu Duc and King Khai Dinh.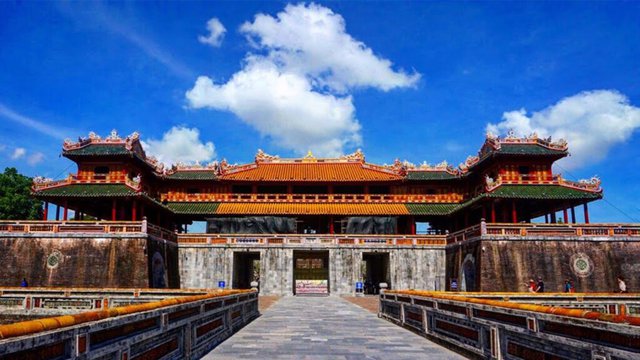 Spring weather is extremely ideal to come to Hue to travel, visit the historical sites of the capital
In this enchanting city, visitors will be captivated by the opulence and artistry of royal architecture, will be captivated by the picturesque landscape, captivated by its peaceful, slow beauty. of the ancient capital and the beautiful scenery of the peaceful Perfume River. If you choose Hue for your year-end holiday, you will definitely have a great opportunity to get closer to the traditional cultural values ​​of the Vietnamese people and a great place for you to relax and refresh your spirit to welcome the new year.
Cam Ranh & Phan Thiet – Blue sea paradise beckons
If mentioning Da Lat is referring to poetic beauty, referring to Hue is thinking of an ancient capital, Cam Ranh and Phan Thiet have the appearance of a coastal city full of vitality and endless joy. These two cities soon became favorite destinations when it comes to a tropical seaside resort paradise, where the clear blue sea, warm sunshine and fine sand stretches.
With Cam Ranh, Khanh Hoa visitors can immerse themselves in a trip with the character of a pristine sea, where there are countless large and small islands preserved such as Binh Ba, Binh Hung or Binh Lap. In Cam Ranh, visitors can also visit spiritual destinations with unique architecture such as Oc Pagoda or choose Nha Trang city center to visit Ponagar Tower, which is recognized as the largest Champa Cultural Heritage. Vietnam.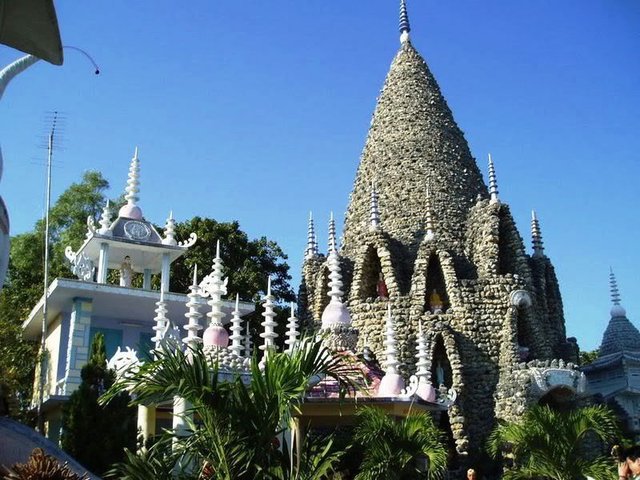 According to research, many accommodation places have designed for tourists vacations filled with interesting activities, for example, Radisson Blu Resort Cam Ranh – a resort that upholds the beauty of local culture and beauty. contemporary spirit. Among them can be mentioned the pattern motifs bearing the character of the sea village, combined with elegant blue and turquoise colors that reflect the colors of the charming ocean and the architecture that makes the most of light and views. Sea view with floor-to-ceiling windows.
Not only that, this resort also offers exciting programs throughout the 2022 festival season such as indoor movie screenings, children's cooking classes, sea kayaking competitions, endless parties. poolside and among them, the most prominent are Calligraphy and lion dance performances dedicated to Tet holiday.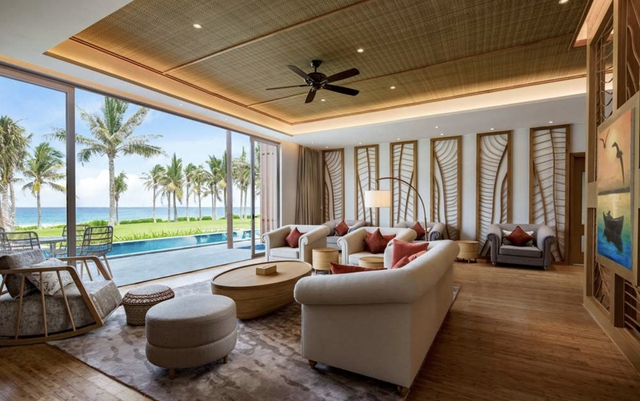 Guests can also enjoy comfort and indulge in optimal wellness treatments at ESC Spa – which uses marine-based products such as natural stone saunas, Himalayan salt or steam baths. Herbs and flowers are fragrant. In particular, guests can also experience high-class meals at the award-winning restaurant 'Best Vietnamese Cuisine in Asia' – BLU Lobster restaurant.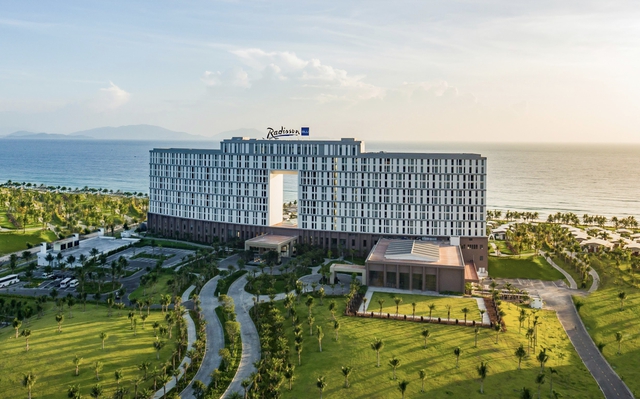 Particularly in Phan Thiet, visitors will easily find a long day full of exciting experiences, where there are clear blue beaches at the bottom, delicious food, fresh seafood and sunny weather.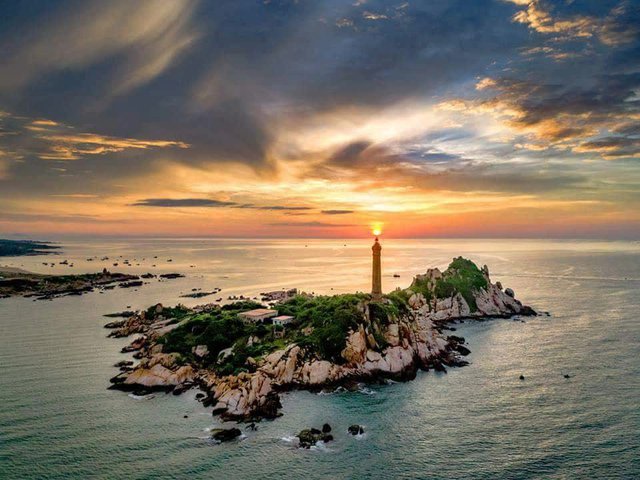 Cape Hai Dang – Ke Ga is a popular tourist destination
If you have chosen Phan Thiet as your year-end holiday destination, do not forget to visit famous landmarks here such as Mui Ke Ga – the oldest lighthouse in Vietnam, and the Fish Sauce Museum – Ancient Fishing Village which is the oldest lighthouse in Vietnam. The first and only fish sauce museum in Vietnam is located in Phan Thiet, Binh Thuan. Coming to Phan Thiet, visitors also have the opportunity to participate in adventure games at the White Sand Dunes and Red Sand Dunes such as motorcycle racing on the sand, mountain biking, sand hill skiing, … and have the opportunity to enjoy a vacation. with countless offers from Radisson Resort Phan Thiet.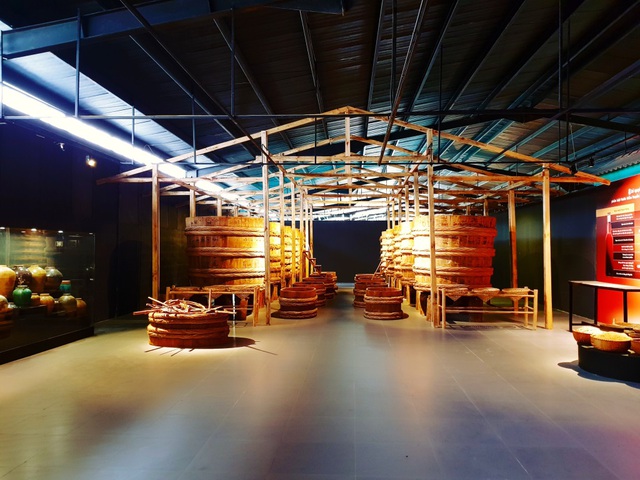 Vietnam's first fish sauce museum in Phan Thiet
Located a 15-minute drive from Phan Thiet City, Radisson Resort Phan Thiet, nestled on a pristine, romantic beach surrounded by natural and cultural attractions, this brand new resort is the ideal destination for tourists. Ideal for couples, family and friends. With 76 luxury rooms, suites and separate villas by the green garden in the center – the resort is designed in a simple Mediterranean style, airy but full of charm, with standard resort services. international standard.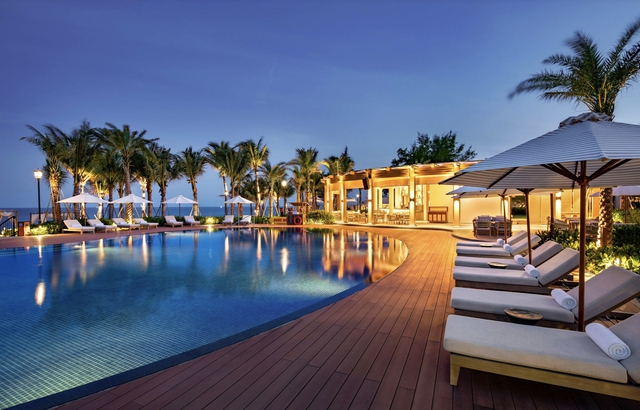 In addition, Ulivo Restaurant also offers an intimate and casual space to enjoy a cozy and romantic meal with your loved one. Possessing the strength of a boutique resort by the sea, the Spa space is delicately designed with beautiful sea-view cabanas combined with many gentle and relaxing Spa treatments. In addition, wellness activities such as meditation and yoga also help meet all needs for a healthy stay during your stay at Radisson Resort Phan Thiet.
In short, Tet is an opportunity to relax and regenerate energy, so choose for yourself interesting and suitable places, and friends!
Photo: Internet (vinlove.net)
You might be interested in