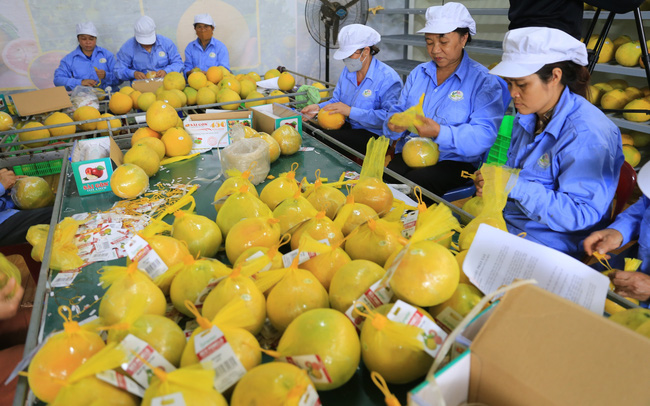 HCMC – Made-in-Vietnam products, including Vietnam's agro-aqua products, have become more popular in the UK market during the last two years, backed by the efforts of Vietnamese exporters and the United Kingdom Vietnam Free Trade Agreement (UKVFTA) with official validity as of May 1, 2021.
Under the UKVFTA's commitments, six years after the validity of the agreement, the UK will remove import duties for 99.2% of tariff lines, equivalent to 99.7% of Vietnam's export values.
In 2021, bilateral trade between Vietnam and the UK reached nearly US$6.6 billion, in which Vietnam's exports to the UK gained US$5.8 billion, an increase of 16.4% year-on-year.
The first 10 months of this year also witnessed an increase of 9% in Vietnam's exports to the UK over the same period last year, at US$5.2 billion.
According to the director of the WTO center under the Vietnam Chamber of Commerce and Industry (VCCI), the positive business result was attributed to the enterprises' efforts in getting to know the UKVFTA and exploiting its advantages to boost exports.
Some 18% of enterprises participating in the VCCI's survey said they had known the agreement's commitments relating to their business activities in the Vietnam-UK trade relation.
According to Nguyen Canh Cuong, the Trade Counsellor at the Vietnamese Embassy in the UK, export tariffs and technical standards imposed by the UK are less rigid than the EU's regulations, which are favorable for Vietnamese enterprises to carry out their exports to the UK, provided that the enterprises find a new approach to this market.
Cuong advised exporters to make full use of the UK's adjustments in the import and export supply chain to gain market share, adding that the trade promotion to connect directly with the customers is the most effective market approach.
Vietnam's exports to the UK only made up 1% of this country's total imports; thus, the room for exports to the UK is ample, highlighted by Christopher Jeffery, chairman of the British Chamber of Commerce Vietnam.
You might be interested in