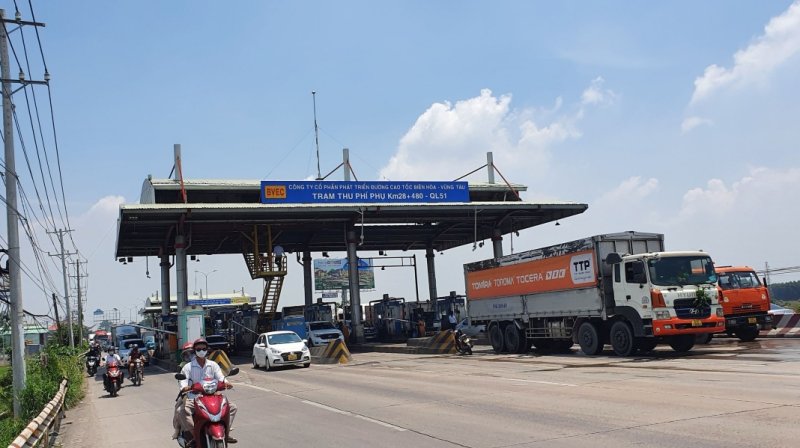 HCMC – Due to prolonged negotiations over financial matters, toll collection on National Highway 51 will not be suspended from December 17 as earlier proposed by the Department for Roads of Vietnam.
After 17 rounds of negotiations, the department and the project's investor, Bien Hoa – Vung Tau Expressway Development Joint Stock Company (BVEC), have yet to agree on the duration of toll collection for the National Highway 51 expansion project.
The investor and its lender banks have yet to recoup the initial investment, according to Dinh Hong Ha, general director of BVEC.
Meanwhile, the project's costs would need a further review as some figures in the financial reports are inconsistent.
The Ministry of Transport has directed the Department for Roads of Vietnam to continue negotiating with the investor to determine the toll collection termination date.
With a length of 86 kilometers, National Highway 51 is an arterial road in the southeastern part of the country, connecting the provinces of Ba Ria-Vung Tau and Dong Nai and on to HCMC. It was upgraded and widened in 2009 with an investment of nearly VND3.8 trillion.
Under the agreement, the estimated toll collection period would last 20 years and six months, from July 2009 to January 2030. However, the traffic volume has seen a sudden surge lately, with 32,000 vehicle crossings a day. During the peak season, the figure reached 48,000 auto crossings a day.
The department estimated that the project broke even on March 9, 2022, so it proposed suspending the toll collection on December 17.
As the toll collection period was estimated to end quickly, Electronic Toll Collection systems were not installed at the stations on this road.
You might be interested in