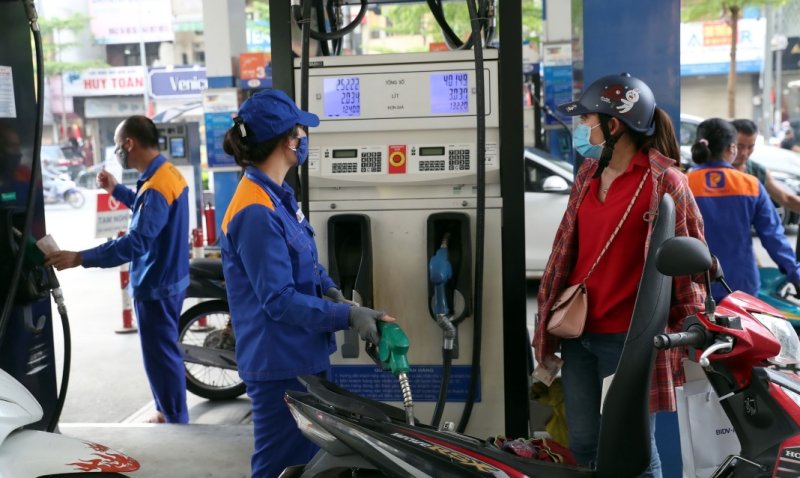 HCMC – Given the current volume of fuel imports and stockpiles, Vietnam has enough fuel supply to satisfy the increasing demand during the Lunar New Year 2023, Trinh Quang Khanh, vice president of the Vietnam Petroleum Association said on December 8.
The country's two oil refineries, Binh Son and Nghi Son, have been in full operation, of which Binh Son has increased its capacity to 112% to ensure adequate fuel supply for the signed contracts with the local wholesalers.
Khanh said that recent weather conditions have been favorable for fuel transportation, especially for fuel ships to enter and leave the port.
Moreover, enterprises have recently imported an adequate volume of fuel in accordance with the requirement of the Ministry of Industry and Trade in quarter four.
Some southern enterprises have completely connected their data source to customs, allowing the re-operation of the Tra Noc and Cai Mep depots to ensure adequate fuel supply in the southeast region and Mekong Delta provinces.
Regarding fuel trading activities, fuel enterprises have registered with the local trade department to start their operations normally from 11 a.m. on the first day of the Lunar New Year. Gas stations will publicly notify consumers of their sales schedules.
The Vietnam Petroleum Association proposed allowing the transport of fuel tankers 24 hours per day to ensure fuel supply for the retailers.
Nguyen Hong Dien, Minister of Industry and Trade, required leaders of the Vietnam National Petroleum Group, the Vietnam Oil and Gas Group, and fuel suppliers to reserve enough fuel volume in accordance with the regulations, as well as strictly abide by the requirements for fuel imports.
"Fuel companies have to ensure adequate fuel supply for the consumer demand of enterprises and local people before, during, and after the Lunar New Year 2023," Dien emphasized.
You might be interested in