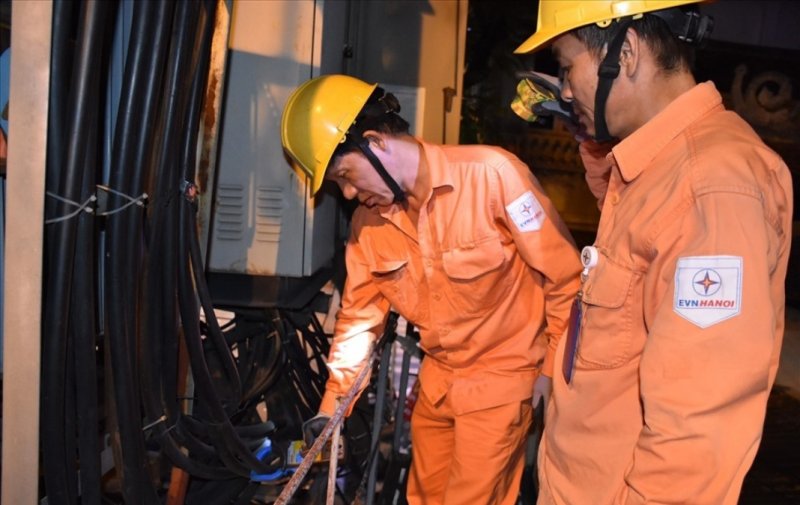 HCMC – Vietnam Electricity Group (EVN) could rack up an estimated loss of around VND31,360 billion this year due to volatile global fuel prices and rising costs of generating and buying electricity.
If EVN kept operating under the plan approved by the Ministry of Industry and Trade at the beginning of this year, it would have faced a loss of up to VND64,805 billion this year.
Given this negative situation, EVN has carried out various cost-cutting measures, including a 20-30% reduction in repair and maintenance expenses, temporarily paying salaries equal to 80% of the average level in 2020, and strengthening the management of electricity price reductions.
The State utility has strived to maximize hydropower generation with low costs, assess cheaper coal sources, and negotiate with the investors of BOT power plants on electricity generation output to optimize the overall costs.
With the application of those measures, EVN has saved over VND33.4 trillion.
However, the high costs of electricity input caused the company to suffer a loss of over VND15.7 trillion in the first 10 months and even an estimated VND31.3 trillion in the whole year, a representative of EVN said.
According to the EVN, the company will face lots of challenges in the coming years, comprising difficulties in ensuring a stable cash flow, risks of unsafe operations due to cost-cutting measures in maintenance, and obstacles in capital mobilization.
Meanwhile, the prices of essential fuels like coal, oil, and gas have yet to show any signs of decreasing.
You might be interested in