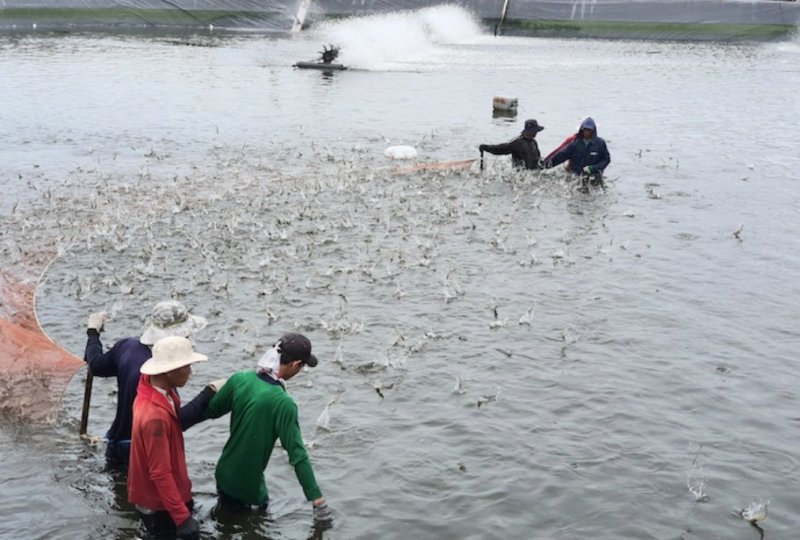 HCMC – The Ministry of Agriculture and Rural Development has reported a large volume of waste from the fishing industry, of which fishing vessels with a length of 6 meters or longer generate over 64,100 tons of plastic waste a year.
That amount of sea waste primarily comes from household waste, which has been recorded at an average of 2,288 tons per year, as well as from lost fishing nets and tools.
The solid waste from shrimp farming is estimated at some 123 tons per hectare for each crop, while water waste and sludge from tra fish farming have reached about 5,000 cubic meters and 33.3 tons, respectively.
The low public awareness about waste treatment, and the lack of waste classification and treatment in fishing activities and aquaculture, are blamed for this situation.
The Vietnam Directorate of Fisheries has been striving to identify the main environmental problems of the fishing industry and implement environmental protection activities for the 2021-2030 period.
The directorate also suggested carrying out business models for the circular and green economy in the seafood value chain, searching for recycling technologies, waste treatment methods, as well as reusing aquatic waste and by-products.
For example, the Management Board of Tho Quang Fishing Wharf and Port joined with the Directorate of Fisheries, and World Wide Fund For Nature Vietnam, to carry out the plan to collect plastic waste from 25 fishing boats in 2022.
Moreover, this unit set up six, three-compartment trash bins for waste classification in Danang and collected around 570 kilograms of fishing nets, plastic bags, bottles, cans, and styrofoam boxes within six months.
Vietnam's fishing industry has recently achieved positive results, with the total seafood production volume, as of November 2022, reaching nearly 8.2 million tons, about 94.3% of the entire year plan.
Of this, the catching volume amounted to 3.5 million tons, while the farming volume was 4.6 million tons. Also, the seafood export value in the first 10 months of this year reached US$9.4 billion, up 32.7% year-over-year.
You might be interested in