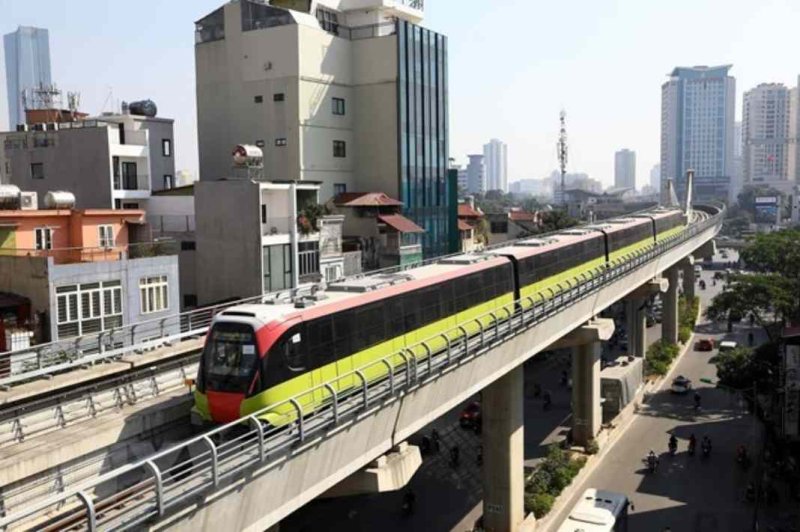 HCMC – The elevated section of the Nhon – Hanoi Station urban railway line is slated to enter a trial run on December 5, according to the Hanoi Metropolitan Railway Management Board (MRB).
Under the plan, the trial includes two phases. The first could take up to six weeks to test the reliability, availability, maintainability, and safety (RAMS) performance to scale the design effort.
Accordingly, the elevated section will be operated with four to eight metros, following the day run charts from 09:00 to 19:00 in five consecutive days.
The results will be recorded after 19:00 every day and the schedule could be extended if the usability is recorded at below 98%.
When RAMS performance meets the requirements, the second testing will be conducted through five operating scenarios related to electric malfunction, fire incident and rescue metros. The trial will be completed when all of the tests are passed.
The entire Nhon – Hanoi Station urban railway line is 12.5 kilometers long, including 8.5 kilometers of the elevated section, which is expected to be fully completed by the end of 2022.
The elevated section will be commercially operated in 2023 and the entire route will be put into operation in 2027.
You might be interested in