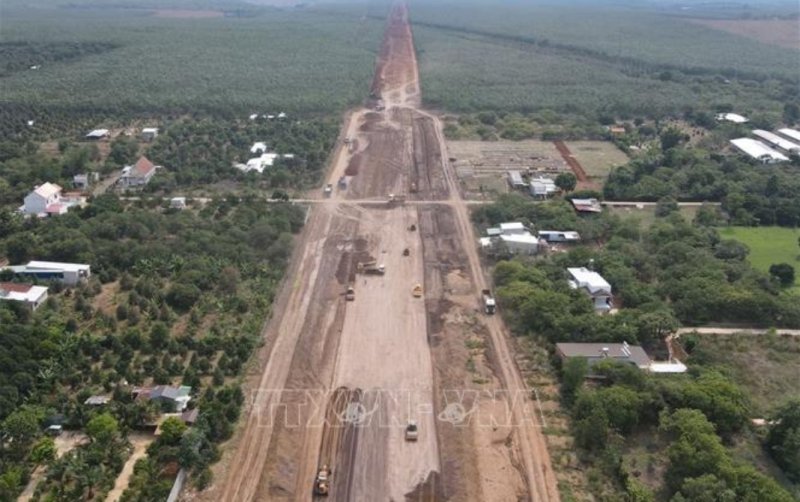 HCMC – Minister of Transport Nguyen Van Thang has requested the Thang Long Project Management Unit to complete the Phan Thiet-Dau Giay expressway before April 30 next year.
In his visit to the construction site yesterday, November 22, the minister determined that the investor's report on 77% completion of the project did not reflect the reality, as a significant amount of work still needs to be done.
The construction delays result from not only unfavorable weather conditions and rising construction material prices, but also the lower-than-expected performance of the investor and contractors, Minister Thang said.
The minister urged all of the contractors to make further efforts to fully complete work on the VND12.5-trillion project. Any units failing to meet the deadline should step aside.
The Phan Thiet-Dau Giay expressway, which is 99 kilometers long and 32 meters wide, connects the provinces of Dong Nai and Binh Thuan.
Work on the project started in September 2020 and is expected to be completed at the end of this year. But the Ministry of Transport sought approval to extend the deadline to April 30, 2023, due to the slower-than-planned construction process.
On November 22, Minister Thang also inspected the construction site of the over-100-kilometer Vinh Hao-Phan Thiet expressway and urged the investors to speed up work on the project.
Vinh Hao-Phan Thiet is only 49% complete although construction began two years ago.
You might be interested in