Thien Nhu's bride wears the number of jewels given up to 15 gold trees.
Couple Truong Thien Nhu (SN 1995, in Vinh Long) and Huynh Nhut Anh (SN 1994, in Tra Vinh) just got married not long ago. Business Bride women's fashion accessories and the groom is a police officer.
The couple was interested in the online community by organizing a grand wedding, the bride and groom were given a lot of gold, heavily worn on their bodies. The number of assets Thien Nhu and Nhut Anh was given to celebrate the wedding is up to 2.3 billion VND(90,000 USD).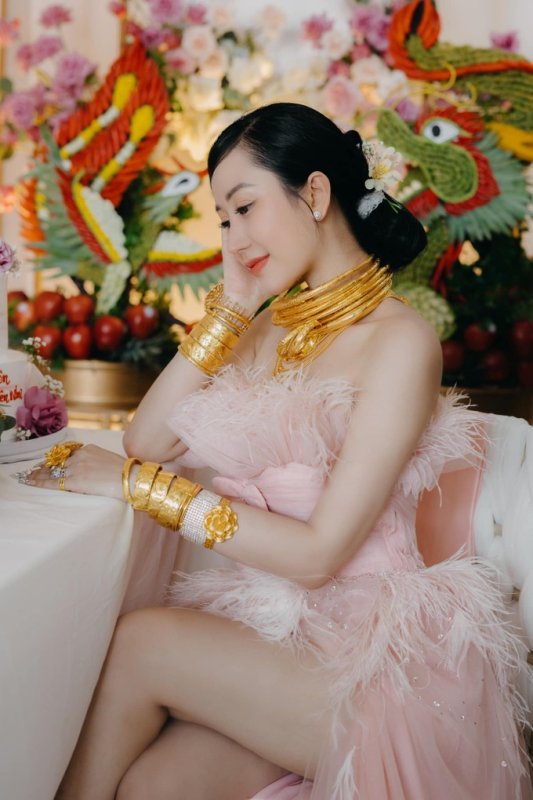 Thien Nhu bride received many gifts of pure gold on her wedding day.
According to the share of the bride Thien Nhu, the couple's wedding money alone has reached billions of dong. She shared: "My personality is very emotional, I value my family, friends and relatives. I want to have a perfect wedding with everything so that I can have memorable moments with my family."
After the wedding day, the "huge" money and gifts are kept separately by the bride and groom because there is nothing to use. "Just leave it as a dowry for your children later," said the bride Thien Nhu.
Many people look at lavish wedding and think that Thien Nhu is lucky to get a rich husband. However, the reality is that the two families have similar backgrounds. "When loading money, the husband's family gave the two of us 15 gold trees, at the wedding, my parents gave us a red book, for my husband 10 taels of gold and a diamond necklace for my daughter," Thien Nhu said. good.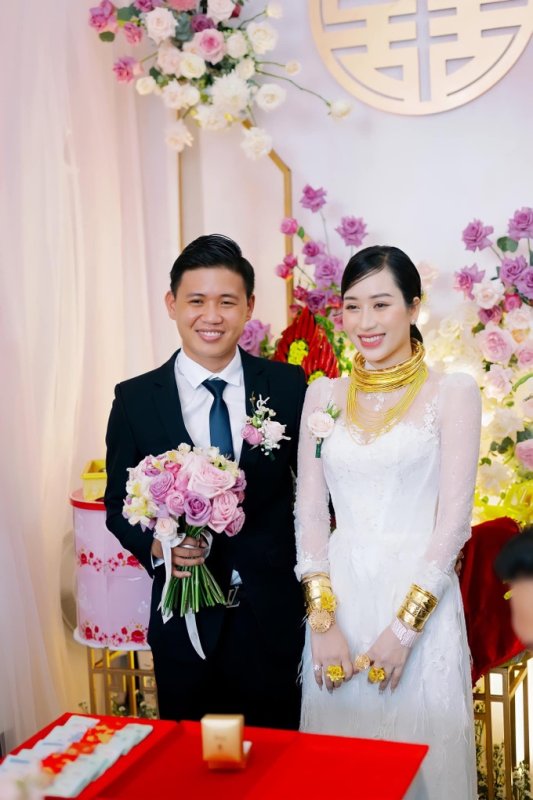 The image of a beautiful bride wearing gold on her wedding day caught the attention of netizens.
"The wedding is popular on social networks, so people around are quite interested and attentive. Those who love us are happy, those who hate them have the opportunity to say bad things, ridicule. We all happily accept it. My husband and I have been in love for more than 5 years, so we understand each other everything; there are things that need not be said, we understand each other.
I'm a perfectionist and very fastidious, so deciding to get married is not a day and a day, but a process of building up and coming to the results like today. The future doesn't say anything, I just know that I'm very satisfied with my decision right now and I trust my husband absolutely," Nhu confided.
Thien Nhu recounted, when she first met, she thought that her husband was very peachy, so she did not accept love. "Because the number of his ex-lovers must be a kilometer long," Nhu humorously shared.
"The two of us are friends, go out together from time to time, but then we both love each other… the other. It wasn't until I broke up with my ex and so did you, that the two of us texted and talked more and decided to make a decision. get to know each other He is a delicate person and loves me very much", she added.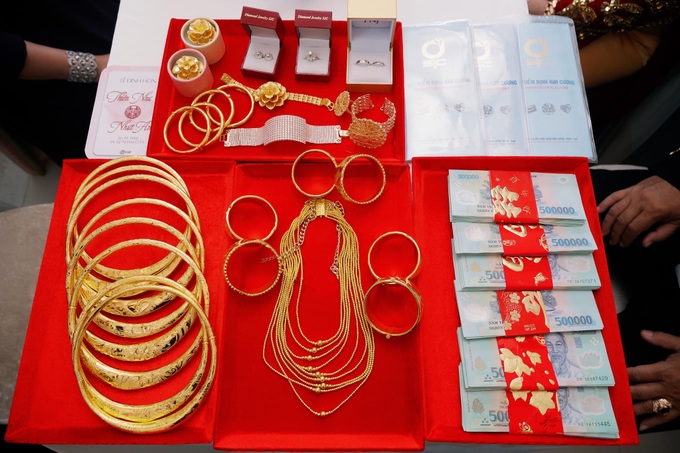 A piece of pure gold jewelry that the couple Thien Nhu and Nhut Anh were given on their wedding day.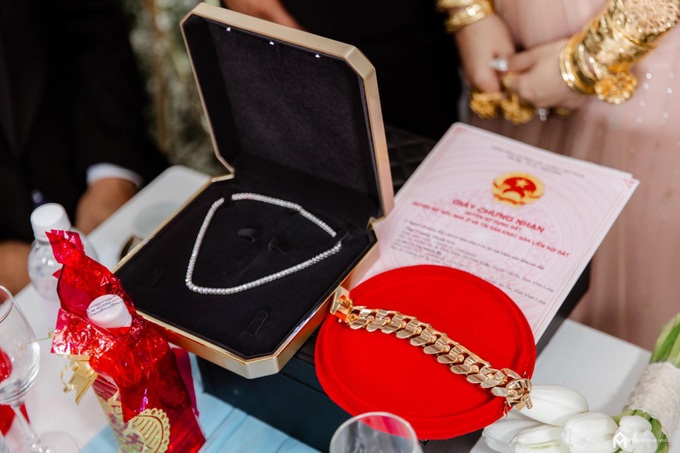 In addition to pure gold, the couple was also given diamonds and red books.
After the wedding day, the young couple is enjoying their newlywed life in their new home, just 100 meters from the bride's mother's house. "In general, having a husband is also happy because if you don't know something, "Hey brother" someone will help you," Thien Nhu shared.
Due to being busy with a new life and preparing to open a store, the couple Thien Nhu – Nhut Anh did not have time to go on their honeymoon. They plan to go on a long trip at the right time to rest and rekindle love.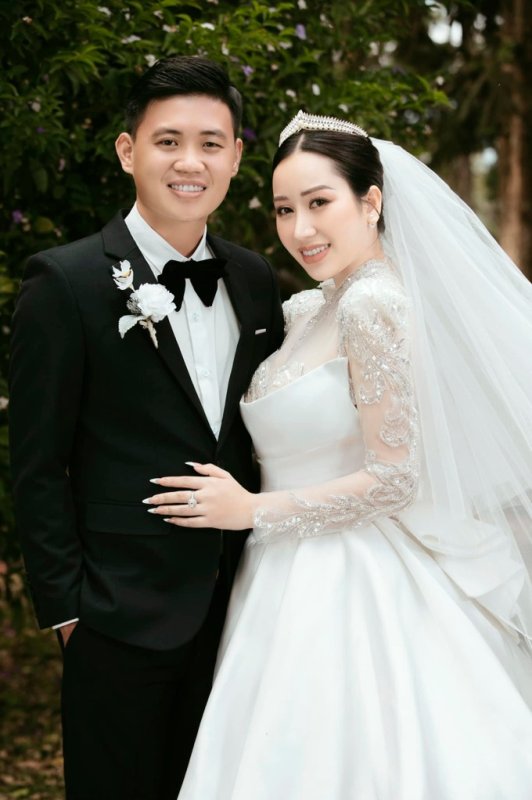 Wedding photo of couple Thien Nhu – Nhut Anh.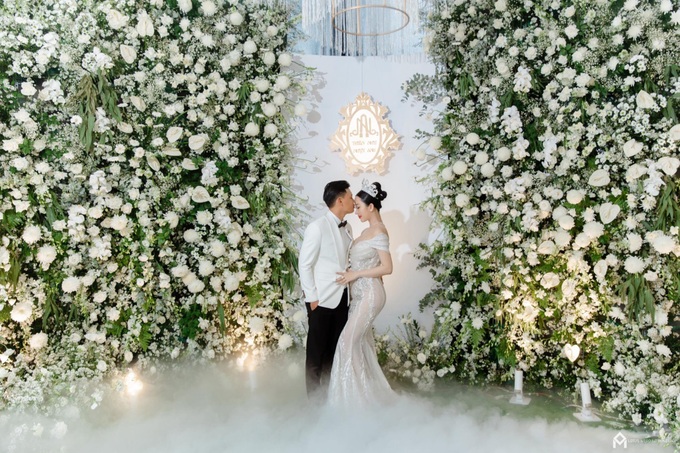 The wedding was lavishly held with lots of fresh flowers.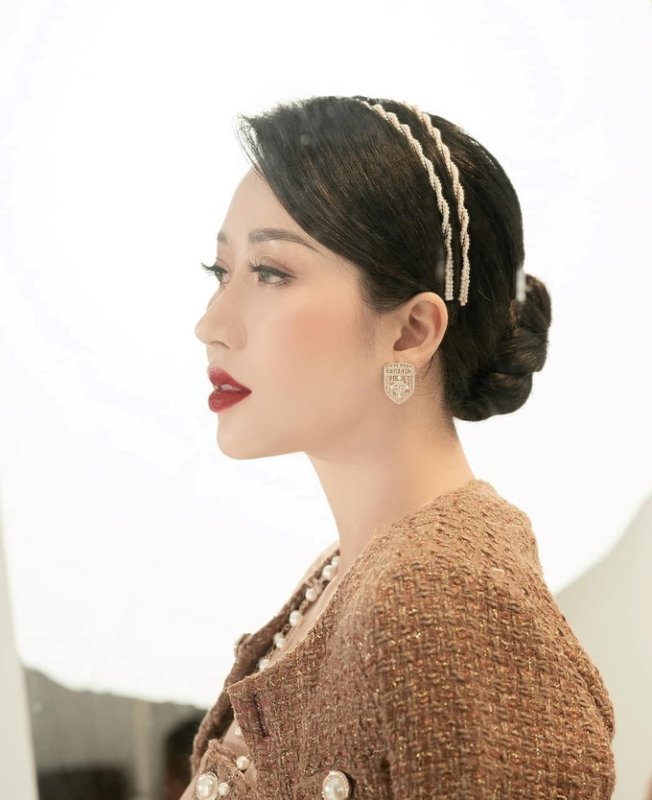 Thien Nhu's bride has a beautiful and charming beauty.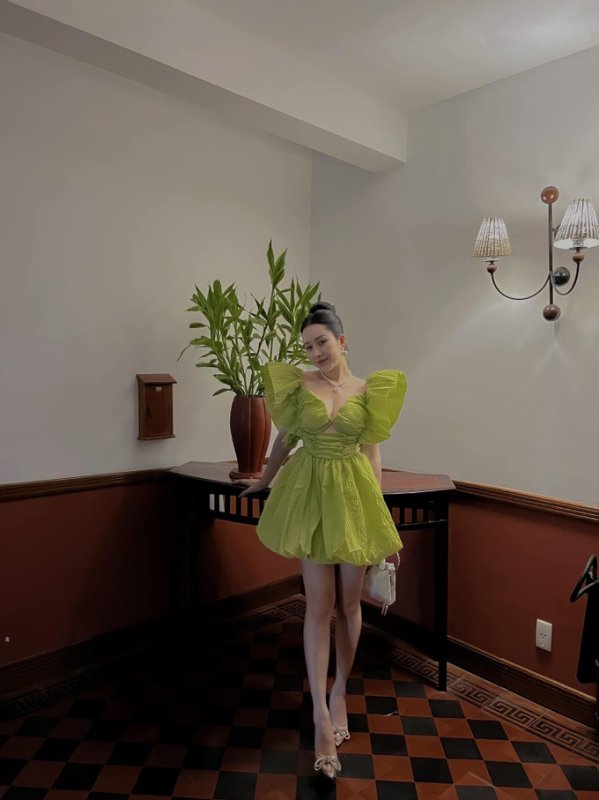 Thien Nhu also has a trendy fashion style.
Photo: Internet (vinlove.net)
You might be interested in