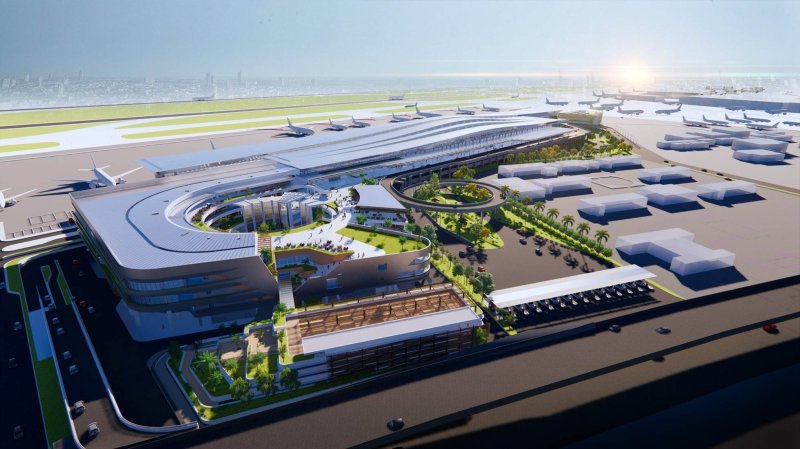 HCMC – Around 4.5 hectares of military land will be handed over to the Airports Corporation of Vietnam (ACV) to develop the terminal T3 project at the Tan Son Nhat International Airport in HCMC.
HCMC Vice Chairman Bui Xuan Cuong urged the land handover at a recent meeting on land for terminal T3, the local media reported.
The HCMC Department of Natural Resources and Environment was asked to work with the military and relevant agencies to promptly take back 4.5 hectares of the total 16.05 hectares of military land needed for the project.
The government of Tan Binh District which is home to the location of the project was told to complete all relevant procedures, decide on land reclamation and compensation, and then send a report of the results to the department. The department will appraise and submit the report to the HCMC government before November 20.
In October, HCMC planned to reclaim over 16 hectares of land in two phases, with some 14.7 hectares in the first phase and the remaining 1.3 hectares before October 30. However, the plan failed to materialize due to obstacles over land handover procedures.
The terminal T3 project at the Tan Son Nhat International Airport was approved by the central Government in May 2020, with an annual capacity of 20 million passengers. The project will cost a total of VND11 trillion, funded by ACV.
You might be interested in