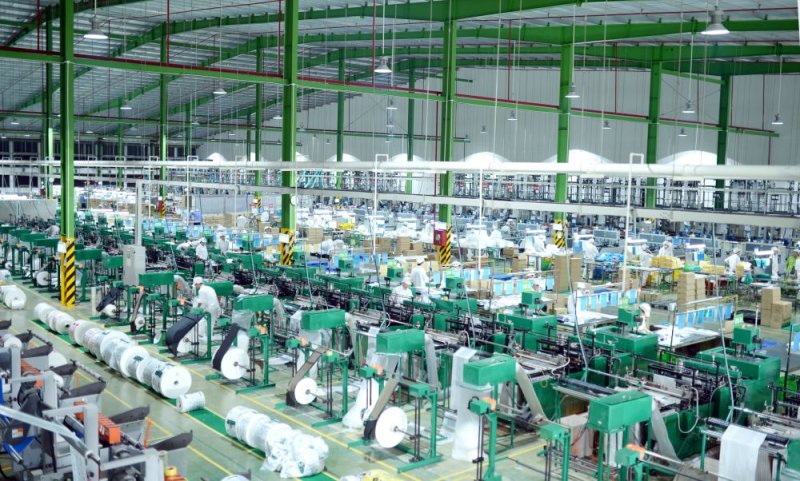 HCMC – An Phat Holdings Joint Stock Company (APH) has registered to buy two million AAA shares of its subsidiary An Phat Bioplastics Joint Stock Company (AAA) from November 21 to December 20 this year to increase its ownership in the latter.
APH now holds nearly 199.8 million AAA shares, or a 52.26% stake, in An Phat Bioplastics. After the transactions, APH's ownership in AAA will rise to 52.79%.
During the given period, Hoa Thi Thu Hoa, AAA deputy general director, and Nguyen Thi Tien, an AAA board member, also registered to buy one million AAA shares each to adjust up their stakes to 0.26% each.
In all, the parent firm and two members of the AAA management board had registered to buy a total of four million AAA shares.
Pham Do Huy Cuong, APH deputy general director and board member, registered to purchase one million APH shares to raise his stake in the company to 0.46% from 0.05%. The transactions are also scheduled to take place between November 21 and December 20.
In the year to September, APH had obtained more than VND13.3 trillion in revenue and VND219 billion in after-tax profit, rising over 30% and 22% year-on-year, respectively.
Similarly, AAA saw a 33% year-on-year increase in its revenue at over VND11.8 trillion. Its after-tax profit also improved 5% against the year-ago figure at VND266 billion.
APH soared to its upper limit today, November 16, up 6.85% over the session earlier at VND5,930 per share. AAA also surged 6.85% to reach its ceiling price of VND6,080.
The benchmark VN-Index of the HCMC stock exchange reversed course to end higher. It added 31 points, or 3.4%, versus the previous session at 942.9, with up to 415 advancers and 63 decliners.
More than 1.04 billion shares worth over VND14.3 trillion were traded on the southern bourse, up over 50% in volume and 47% in value compared to yesterday. Of this, more than 112 million shares were transacted in block deals and contributed around VND2 trillion to the total value.
Steelmaker HPG led the HCMC market by liquidity, with 34.9 million shares changing hands, followed by lenders CTB, TCB, MBB and brokerage SSI which saw around 18-29 million shares transacted each.
On the Hanoi Stock Exchange, the fact that many stocks soared to their upper limits sent the HNX-Index up by 7.66 points, or 4.36%, against yesterday to close at its intraday high of 183.45.
You might be interested in