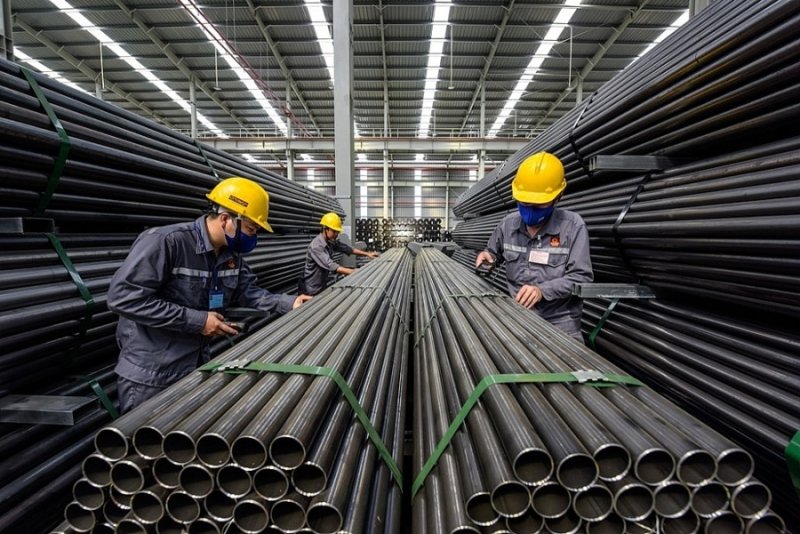 HCMC – Steel output and consumption have plunged in recent months, and the situation is predicted to linger until the second quarter of next year.
The Vietnam Steel Association said in its latest report that output of finished steel products in October had slid 16.38% month-on-month and 28.7% year-on-year to some two million tons. Meanwhile, steel sales edged down 5.53% versus September and 29.4% over 2021 to nearly 1.9 million tons.
From January to October, the industry produced over 25.3 million tons of finished steel and sold 23.1 million tons, dipping 8.7% and 6% over the same period last year.
On the export side, Vietnam's steel shipments rose 3.8% month-on-month to 533,000 tons in September, but they dived 60.6% year-on-year. Export revenue stood at US$429 million, plunging 6.1% and 69.3%, respectively. 
Despite strong growth in 2021, the industry's output and domestic and export sales nosedived during the third quarter. 
The hardships will linger on in the last quarter of the year and may extend to the second quarter of next year due to a gloomy export outlook, fierce competition between steelmakers, interest rate hikes and exchange rate volatility, VSA said. 
According to SSI Research's latest release, after-tax profits of the local steelmaker Hoa Phat Group (HPG) plunged 70% year-on-year to VND10.2 trillion.
"Falling demand is one of the key factors behind HPG's poor performance. Updated figures showed that HPG's sales in October hit a record low since March 2021, at 210,000 tons," SSI Research said.
You might be interested in