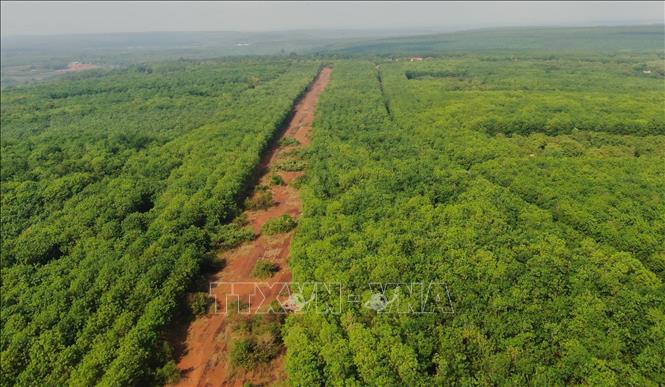 HCMC – The military airfield in Hon Quan District, Binh Phuoc Province, is being considered for conversion to a specialized airport.
The Ministry of National Defense has approved the proposal of the southern province of Binh Phuoc to develop a specialized airport at the location of the former one in Hon Quan District, serving both military and civil purposes.
Hon Quan airport, also known as Tech Nique airport, was constructed by the French for civil use related to the expansion of rubber plantations. The Ministry of National Defense is currently in charge of the area.
The ministry recommended the provincial government work closely with relevant agencies to include the airport development plan in the local socioeconomic strategy, in accordance with Government Decree No. 42 on the operation of specialized airports issued in 2016.
Accordingly, a specialized airport is designed for general aviation purposes or passenger and goods transport, utilizing light and fixed-wing aircraft instead of other public transit forms.
The Ministry of National Defense will collaborate closely with the Ministry of Construction, the Ministry of Transport and provincial governments in determining the airport's site and construction plan.
You might be interested in