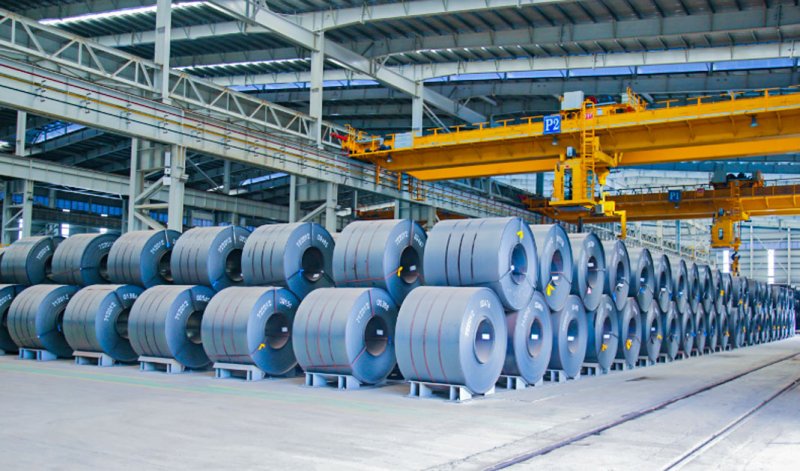 HCMC – Dampened demand has lingered in the local steel market, leading to output and sales declining in October, according to data recently released by local steelmakers.
Hoa Phat Group (HPG), a major Vietnamese steelmaker, saw its raw steel production down 19% year-on-year at 567,000 tons in October.
Its construction steel, steel billet and hot rolled coil (HRC) steel sales reached 482,000 tons last month, tumbling 42% against the same period last year. Of this, the company sold nearly 210,000 tons of construction steel, equivalent to 45% of the year-ago figure.
Since the third quarter of this year, HPG steel output and sales have fallen due to weakening demand at home and abroad.
One upside in the gloomy market is that its HRC sales last month improved compared to the previous month and the same period in 2021, thanks to some steel shipments to Indonesia and Malaysia.
Overall, Hoa Phat's steel output had slipped 2% in the year to October, compared to last year at 6.6 million tons. Its sales of steel products reached almost 6.2 million tons, down 3% year-on-year.
The steelmaker said it was planning to adjust its production and sale plans based on market developments, better managing its inventory and costs, reported Lao Dong Online.
Earlier, a report by the Vietnam Steel Association (VSA) indicated that the output of finished steel products in the first nine months of the year shed 5.8% year-on-year at 20.8 million tons. Of this, steel sales reached some 19 million tons, sliding 1.6% over the same period in 2021.
Aside from market volatility, the slow disbursement of capital in State-funded construction projects was attributed to lower-than-expected steel sales.
Statistics from the Ministry of Finance revealed that around VND297,700 billion of public capital was disbursed last month, meeting 46.44% of the ministry's target and 51.34% of the target assigned by the prime minister.
The number of construction projects lagging behind schedule has risen over time.
The Ministry of Planning and Investment said in a recent report that more than 1,900 projects fell behind schedule in 2021, with nearly 1,150 delayed due to tardy land clearance.
According to VSA, steel demand in the upcoming time would depend on many factors, especially as local steelmakers need more time to bring down their record-high inventories to ease the sales pressure in the final months of the year.
You might be interested in