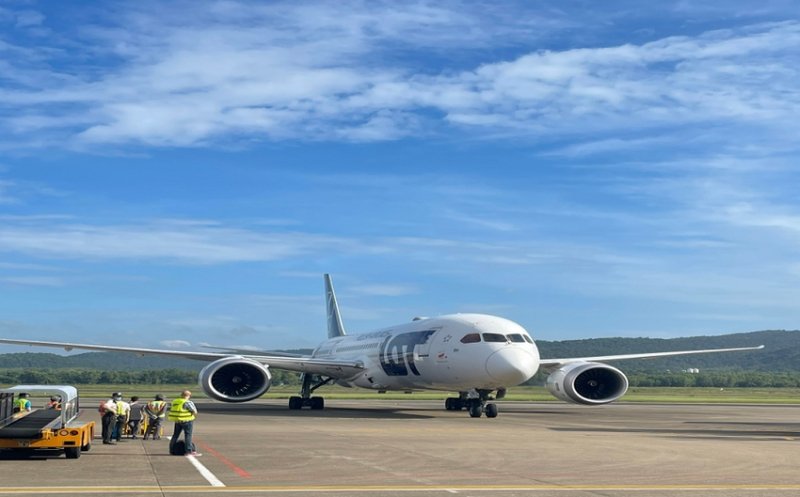 HCMC – Many international flights will arrive in Phu Quoc Island off the Mekong Delta province of Kien Giang in the coming months, said a Phu Quoc international airport representative.
The airport on November 6 welcomed an LOT Polish Airlines flight from Warsaw, Poland, the local media reported.
This was the first flight that arrived in the island from the Polish capital, said the representative, adding that LOT Polish Airlines will operate 30 more flights between Warsaw and Phu Quoc from now until March 20 next year, using Boeing 787 aircraft with 252-294 seats each.
In early November, the Phu Quoc International Airport received an Uzbekistan Airways flight from Tashkent, with 172 passengers on board. This was also the first charter flight to Phu Quoc from Tashkent.
Uzbekistan Airways will continue to operate the Tashkent-Phu Quoc air route with a flight frequency every 9-10 days.
Since the start of 2022, the airport has served over 29,730 domestic flights and 528 international ones, with a total of 4.8 million passengers on board.
You might be interested in