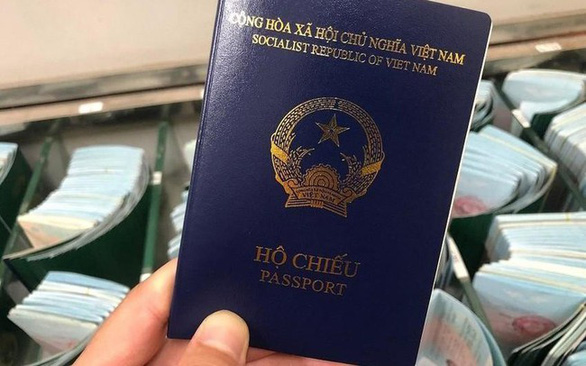 HCMC – The Ministry of Public Security (MPS) has presented to the National Assembly a proposal for adding the place of birth (POB) field to the personal identification page of newly designed passports.
On November 7, Minister of Public Security To Lam presented to the National Assembly the proposal to add the POB field to the new passports.
Under the prevailing immigration regulations, the POB field is not required in the new passport. Shortly after the immigration department of the MPS began issuing newly designed passports for Vietnamese citizens, a number of countries, including Germany, Finland and the Czech Republic, suspended issuing visas for those holding these new passports. Later, Germany and Finland decided to temporarily recognize new Vietnamese passports provided that POB information is added to the Observations page.
Bui Van Cuong, general secretary of the National Assembly, signed a document to National Assembly deputies about the adjustment for the fourth session of the 15th National Assembly in order to add the proposal to the session agenda without extending the meeting time.
The implementation of the immigration law for Vietnamese citizens, which will include POB information in the new passport, will be discussed at meetings of groups on November 7 and at the National Assembly meeting on November 9.
A decision will be made in the resolution of the fourth meeting of the 15th National Assembly.
You might be interested in