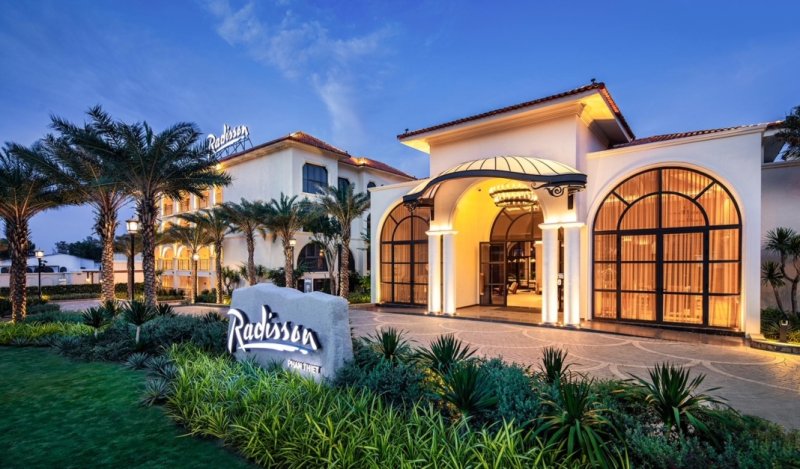 HCMC – Tourists will have more options in accommodation when traveling to the south central coast city of Phan Thiet as Radisson Resort Phan Thiet has opened its doors to welcome guests.
The boutique resort offers 76 contemporary rooms, suites, and bungalows, including family options and many sea-view units.
With architecture inspired by Mediterranean design, the resort sits on a private plot of lush, green oceanfront land, making it a getaway in harmony with nature, while modern interiors make for a cozy stay.
Radisson Resort Phan Thiet is a 15-minute drive from central Phan Thiet and some five minutes from PGA NovaWorld Phan Thiet – an international standard golf course.
During their stay, tourists can enjoy a buffet breakfast in the Ulivo Restaurant, which serves distinctive local cuisine and exceptional international flavors. The restaurant hosts cozy, romantic dinners with a diverse range of fresh local seafood dishes with indoor and outdoor seating outside of breakfast hours. The hotel is also home to Citrino, a beachfront Italian restaurant and bar with a beautiful view and an expansive cocktail menu.
"Our philosophy is rooted in intimacy, privacy, and dedication, ensuring our guests' most relaxing and memorable experience. From dawn until dusk, we want guests to find a comfortable balance between their everyday selves and holiday personas," said Remco Vaatstra, general manager of Radisson Resort Phan Thiet.
Radisson Resort Phan Thiet is a member of Nova Hospitality – a leading local investment, development, and operating company that boasts a long list of outstanding international-standard resorts and hotels across the country.
You might be interested in