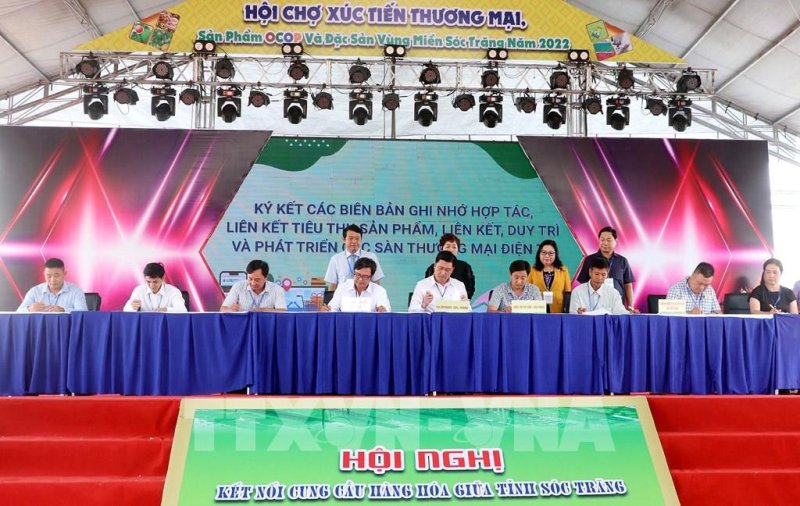 HCMC – The authorities in the Mekong Delta are seeking initiatives to promote trade and expand markets for local products, especially farm specialties.
The Mekong Delta provinces attended a conference in Soc Trang Province on November 3 to boost supply and demand connectivity.
On the occasion, Soc Trang launched an e-commerce platform to help expand the use of e-commerce in production and consumption.
Lam Hoang Nghiep, standing vice chairman of Soc Trang, said that the rapid expansion of e-commerce had increased the competitiveness of local firms.
As of November 2, some 82 businesses with a total of 234 items had joined the platform, according to the Soc Trang Department of Trade and Industry.
The initiative allows domestic companies to advertise their products, particularly those under the One Community One Product (OCOP) program.
The OCOP project is a nationwide effort to produce home-grown agricultural specialties at the village and commune levels, thus boosting local incomes and rural development.
Soc Trang is one of the provinces with the most OCOP-certified products in the Mekong Delta, with up to 52 businesses now holding OCOP certification, the local media reported.
Soc Trang inked 13 memorandums of understanding with the Departments of Trade and Industry of the other Mekong Delta provinces on the development of e-commerce platforms.
You might be interested in