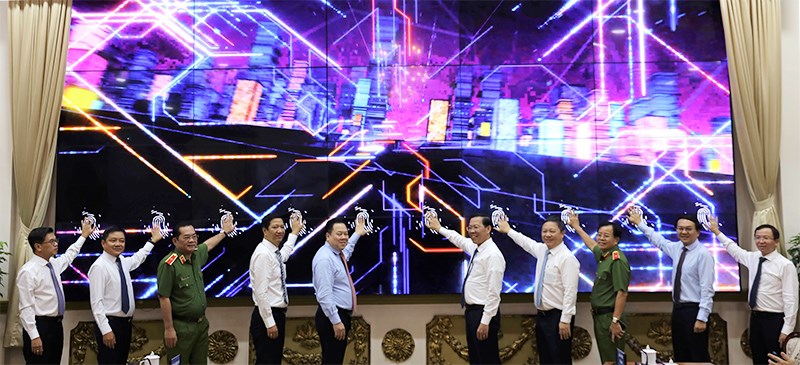 HCMC – HCMC aims to improve administrative reform and public service quality to satisfy the needs of residents and enterprises through the city's new information system for handling administrative procedures.
The city's new information system at dichvucong.hochiminhcity.gov.vn offers 452 online public services.
The system, developed by VNPT, is based on a combination of the online public service portal and the electronic single-door system.
The system is integrated with the National Public Service Portal and the National Population Database under Project 06 of the Prime Minister, aimed at re-using the data and simplifying the administrative procedures.
To access the system, individuals, enterprises and organizations will be verified and granted only one account, which is used for public service registration of all levels via electronic dossiers instead of the previous paper dossiers directly filed at the competent agencies.
The system records all exchanged information and electronic transactions, enabling households and businesses to track the progress of their transactions. The system is also considered a surveillance tool for implementing public services by competent authorities.
Under the plan, 100% of administrative procedures approved by the HCMC People's Committee will be posted on the system for the officers' receiving and handling by this year.
In 2023, the city will continue optimizing the functions and utilities of the system to ensure continuous operation and create the most favorable conditions for households and businesses in carrying out administrative procedures.
The city's new information system for administrative procedures is expected to handle 17 million dossiers per year, accessed by 2,200 officers and 9 million users. The system helps bring benefits for not only residents and enterprises but also the municipal administration.
You might be interested in