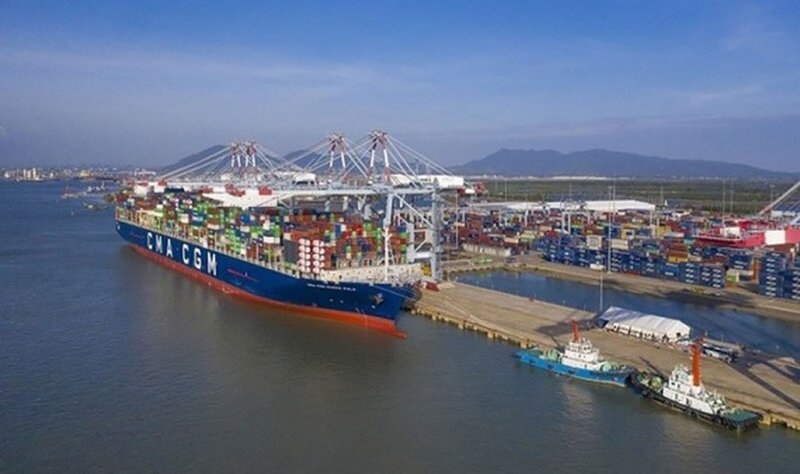 HCMC – Cai Mep General Port Company Limited has asked the Ministry of Transport for approval to lengthen a wharf of the port to accommodate vessels of up to 150,000 DWT, the transport news site baogiaothong.vn reported.
With the current wharf, the Cai Mep Port in the southern province of Ba Ria-Vung Tau could handle vessels of up to 80,000 DWT, so the company proposed extending it by 29 meters to a total of 329 meters to make it possible to receive ships of up to 150,000 DWT.
The company said that the project would not impact the operation of the Vung Tau-Thi Vai navigational passage, neighboring ports or other wharves nearby.
The Ministry of Transport has tasked the Vietnam Maritime Administration with reviewing the proposal as part of efforts to draft a strategy for national port development from 2021 to 2030, with a vision to 2050.
In 2017, the prime minister approved the Cai Mep General Port project with two wharves. One of the wharves is 300 meters long for handling vessels of up to 80,000 DWT and the other is 205 meters long for ships of 2,000 to 5,000 DWT.
The latter was completed and put into operation in February 2021 during the project's first phase.
You might be interested in