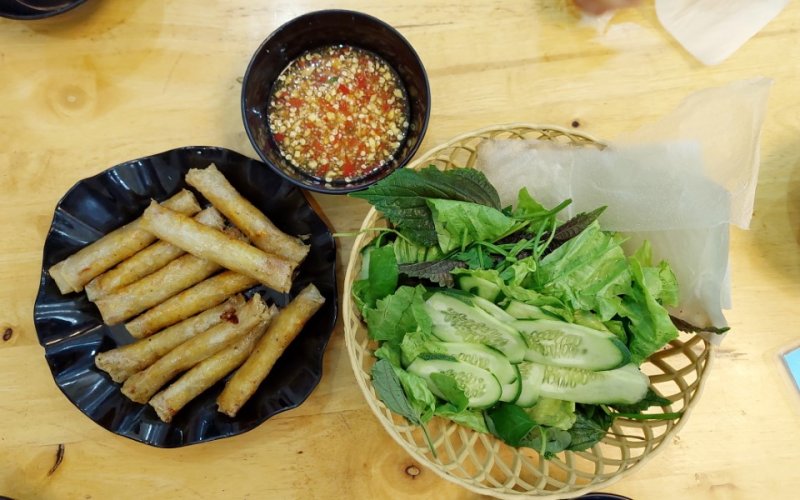 From a simple ingredient, corn, Quang Ngai's locals have created delicious corn spring rolls (ram bap) with a crispy crust and sweet filling
The success of the dish depends on the quality of the corn. Therefore, a cook only chooses glutinous corn with a milky taste. The corn kernels are sliced from the cob, mixed with minced white and green onions and an appropriate amount of seasonings is added.
The corn mixture is wrapped in the Quang Ngai rice paper so the crust can retain its crispiness for a long time. This rice paper is thin, soft and easy to roll the ram bap directly without soaking it in water. For the final step, corn spring rolls are fried in hot oil until the crust looks yellow.
The cook must be skillful at creating nice-looking rolls and not too tight because the filling will burst when frying.
The corn spring rolls are served with fresh vegetables, herbs, rice noodles, and rice paper. Additionally, a dipping sauce mixture of fish sauce, some drops of lime juice, sugar, minced garlic and chili is indispensable.
The crispy crust and sweet taste of corn spring rolls blend perfectly with the fresh taste of vegetables and the sweet and sour taste of the dipping sauce. The dish is a perfect choice for diners on rainy days.
You might be interested in