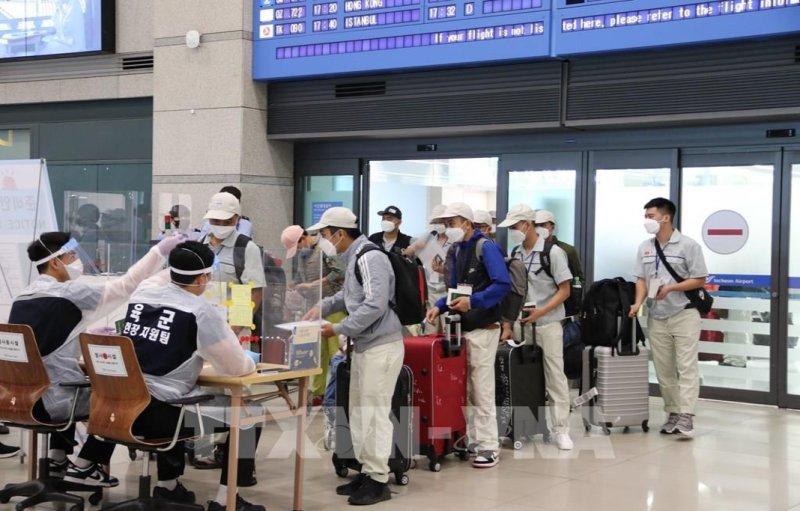 HCMC – The total number of Vietnamese guest workers in foreign countries and territories reached 8,180 in September this year and could increase in the rest of this year, according to the Ministry of Labor, Invalids and Social Affairs.
Recently, the Department of Overseas Labour has been recruiting an additional 240 nurses and caregivers for guest work in Japan. Candidates from poor households will be given priority to join the program.
Japan has been considered one of the main labor export markets since it restarted receiving Vietnamese workers in March 2022. In recent years, Vietnamese workers in Japan accounted for roughly 50% of those working on contracts abroad.
South Korea and Taiwan are set to take in more Vietnamese workers to keep up with the rising domestic demand following two years of pandemic restrictions.
Some 3,535 Vietnamese are working on contracts in South Korea, mainly in electronic engineering, information technology and mechanical engineering, reported the Ministry of Labor, Invalids and Social Affairs.
South Korea has relaxed requirements for the work experience of migrant employees. Specifically, people with bachelor's degrees or higher will be exempt from the work experience requirement. Those who graduate from middle school or college need to have a minimum of two years of work experience in the required field.
With the application of the new policy, the shipbuilding sector in Korea may need up to 4,428 migrant workers with E7 visas. The Korea Offshore & Shipbuilding Association has received a request to look for about 1,100 migrant workers with E7 visas in 2022.
Since August 2022, Taiwan has raised the base wage for migrant home-based caregivers and household service workers and relaxed the requirements for migrant workers to enter the country.
You might be interested in