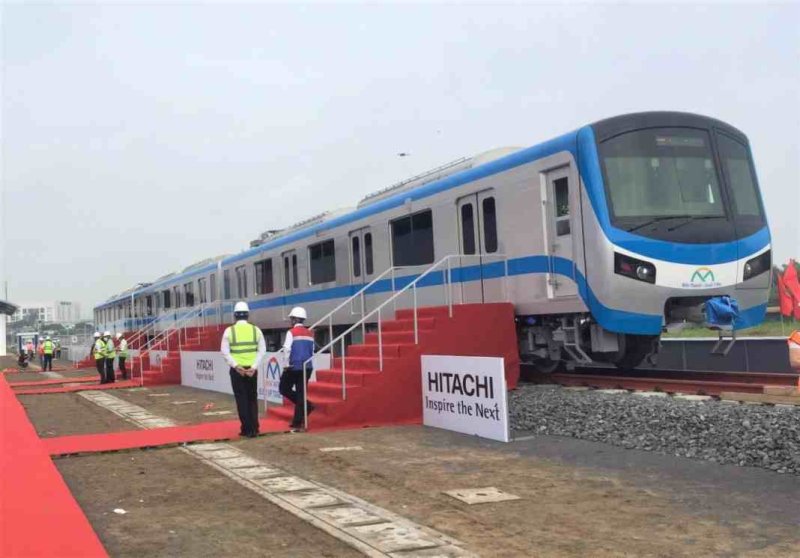 HCMC – Most targets set for the railway sector have not been realized, hampering the development of the railway industry for 2020 with a vision to 2030, according to a report submitted to the National Assembly by the Government.
As part of the overall planning scheme, seven major lines are to be fully renovated by 2025, comprising the routes of Hanoi – HCMC, Hanoi – Lao Cai, Hanoi – Haiphong, Hanoi – Thai Nguyen, Hanoi – Lang Son, Kep – Chi Linh, and Kep – Luu Xa. However, only two lines, Hanoi – HCMC and Hanoi – Lao Cai, have been upgraded.
Besides, major traffic bottlenecks, such as those on the North-South Railway across Hai Van, Khe Net Pass and the Hoa Duyet – Thanh Luyen Segment, have yet to be tackled.
As for newly-constructed routes, the Yen Vien – Pha Lai – Halong – Cai Lan Railway Line, which is set to stretch 129 kilometers, has seen only 5.67 kilometers completed.
The North-South high-speed railway project is pending as the State Appraisal Council has been reviewing and appraising the investment policies before they are submitted to the National Assembly.
The plans for the railway lines in the eastern ring road in the focal area of Hanoi and those linking Bien Hoa – Vung Tau and Haiphong Seaport – Lach Huyen are still in the research phase.
In addition, the railways connecting inland waterways are few and far between, with railway spurs having been built to reach only two inland ports in Viet Tri and Ninh Binh and an inland clearance depot.
There are two railway lines facilitating connectivity with China, located in Lao Cai and Lang Son. However, the one in Lao Cai is facing challenges due to the incompatible track gauge.
At the same time, there is no railway line to Laos and Cambodia.
The Government figures showed that the current market share of railway transportation fell short of the planned target, with only 1-2% of passengers and 1-3% of goods transported via rail.
Railway development as a capital-intensive sector is mainly backed by public investment fund. Still, the national railway projects saw insufficient funds.
The Government said that the investment for the railway industry between 2021 and 2025 reached only VND15,467 billion, or 4.73% of the total VND272,709 billion earmarked for the overall mid-term investment plan.
In 2022, VND1,837 billion has been injected into upgrading the railway infrastructure via the Transport Ministry, accounting for 3.65% of the total VND50,328 billion.
You might be interested in