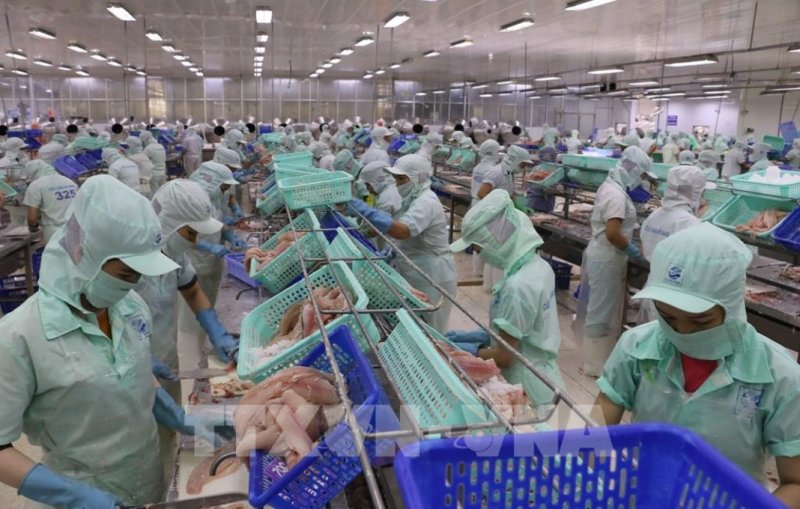 CAN THO – Vietnam spent US$2.04 billion importing seafood between January and September, up 36.8% versus the year-ago period, according to statistics from the General Department of Vietnam Customs.
In September, Vietnam's seafood import bill expanded 44.5% month-on-month to nearly US$200 million.
India was the largest seafood exporter to Vietnam in the first nine months of this year, with a value of US$279 million, up 13.08% year-on-year. Indonesia came second with US$199 million, up 87.8%.
Norway ranked third in exporting seafood to Vietnam, gaining nearly US$183 million in the January-September period, up 6.06%.
China, Taiwan, Japan, and Russia were other top seafood exporters to Vietnam, with each of them shipping over US$100 million worth of seafood to the country.
Many Vietnamese businesses imported seafood to serve the demand of the domestic market and even process them for exports to gain more profits as the prices are quite low compared to the raw material in the country.
Regarding seafood exports, Vietnam gained over US$8.5 billion in the January-September period, up 38% year-on-year. Among those, shrimp exports brought in nearly US$3.4 billion, up 23% versus the year-ago period.
Tra fish exports gained nearly US$2 billion, up 82.6%, while exports of crab, other crustaceans and cephalopods brought in US$165 million, up 37.9%.
In the first nine months, Vietnam's seafood industry gained a trade surplus of around US$6.47 billion.
The Vietnam Association of Seafood Exporters and Producers predicted the seafood export value would reach US$10 billion by the end of November 2022, beating the year's target set by the Ministry of Agriculture and Rural Development.
You might be interested in