Limited participation
According to data of the Ministry of Industry and Trade (MoIT), about 5,000 enterprises nationwide currently supply spare parts and components for the automotive and mechanical industries. Of these, 70 percent supply domestic manufacturers, and only about 30 percent are capable of joining global supply and value chains.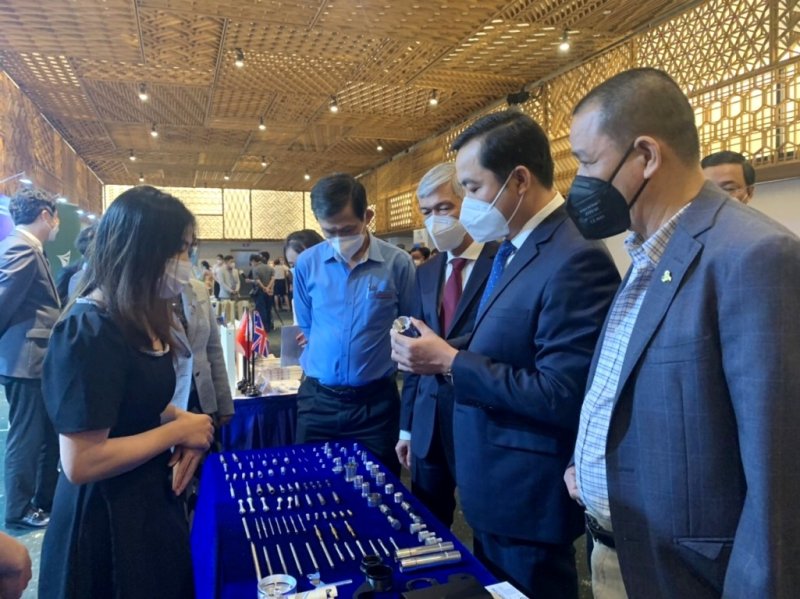 The capacity of most Vietnamese supporting industry enterprises remains limited
Vice President of the Vietnam Association for Supporting Industries Do Thi Thuy Huong said that apart from a late starting point, supporting industries require much more capital and technologies than they have.
Pham Tuan Anh, Deputy Director of the Vietnam Industry Agency (VIA) under the MoIT, said that although the government has coordinated with organizations and businesses to strengthen linkages between foreign-invested (FDI) enterprises and Vietnamese enterprises, the links remain loose. He attributed the problem to the supporting industry's lag of two to three generations behind other countries in the region, and limited market capacity for industrial products to compete with other markets. Meanwhile, investment in these industries are also limited due to slow capital recovery and less attractive profit margins compared to investment in other fields.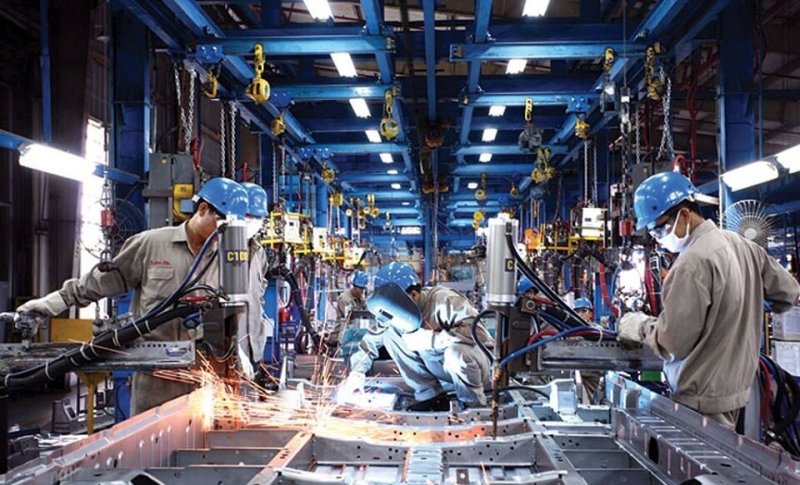 Changing mindsets
Tuan Anh explained that global production supply chains are always led by multinational corporations, making links with them crucial to the development of Vietnam's key manufacturing industries like textiles, footwear, and electronics. "Vietnam also needs to perfect its legal system and policies as a foundation and motivation for the country's industrial development," Tuan Anh said.
In addition, relevant Vietnamese parties need to change mindsets and approaches to industrialization and modernization, shifting from being dependent to being proactive and creative and promoting the application of digital technology in order to improve productivity and competitiveness. The VIA is also urging local firms to strengthen linkages with the FDI sector and the global market to leverage opportunities presented by free trade agreements and the 4th Industrial Revolution to help the domestic supporting industry engage more deeply with global value chains.
From the perspective of businesses, Do Thi Thuy Huong said state support is needed in training human resources as it is now difficult for enterprises to recruit high-quality workers in the processing and manufacturing industries.
"In order to develop sustainably, create more added value in the global value chain, and improve the position of Vietnamese enterprises, the government needs to adopt FDI attraction policies selectively, creating more opportunities for Vietnamese enterprises to participate in the supply chains applying higher technologies, and at more important stages," Huong said.
The Ministry of Industry and Trade has been cooperating with government agencies in Korea, Japan, Sweden, Switzerland, the UK and elsewhere, as well as with international organizations and large multinational corporations on projects to improve domestic supporting industry enterprises and strengthen their connection with global production chains.
Viet Anh
You might be interested in