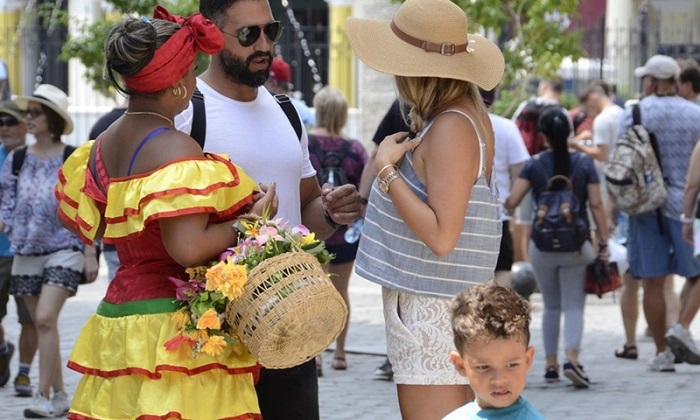 Cuba has received more than 834,000 international tourists in the first seven months of 2022, the island's National Office of Statistics and Information said in a report on Saturday.   
Cambodia has attracted more than 740,000 international visitors in the first seven months of 2022, an increase of 560 percent compared to the same period last year, the Ministry of Tourism said in a news release on Saturday.
* UN Secretary-General Antonio Guterres visited Istanbul on Saturday and inspected the efforts of the Joint Coordination Center (JCC) in bringing Ukrainian grain to international markets.
* Four more ships carrying foodstuffs have left Ukraine's ports, Turkey's Defence Ministry said on Sunday, bringing the total number of vessels to leave Ukraine's Black Sea ports under a U.N.-brokered grain export deal to 31.
* The Montenegrin government led by Prime Minister Dritan Abazovic lost a no-confidence motion at the parliament on Saturday. Abazovic is the second government ousted by a no-confidence motion since this year.
* Brazil's former President and current presidential candidate Luiz Inacio Lula da Silva said on Saturday that if he is elected, his government will raise salaries above the rate of inflation and will strive to meet workers' demands.
* Greece on Saturday formally exited so-called "enhanced surveillance" status in the European Union (EU), a move dubbed by Athens as "a return to normalcy". Greek economic developments and policies had been monitored under the framework since 2018.
* New Zealand will make temporary changes to immigration rules, a minister said on Sunday, aiming to lure 12,000 workers over the next year with a working holiday scheme designed to fill labour gaps as businesses scramble to find staff.
* Mainland China reported 2,310 new coronavirus cases for Aug. 20 of which 602 were symptomatic and 1,708 were asymptomatic, the National Health Commission said on Sunday.
* India's daily COVID-19 caseload Sunday slipped to 11,539, taking the total tally to 44,339,429 in the country, according to federal health ministry data.
* China's national observatory on Sunday continued to issue a red alert for high temperatures, the most severe warning in its four-tier warning system, as sweltering heatwaves still linger in a dozen of provincial-level regions.
* Floods and landslides triggered by intense monsoon rains killed at least 50 people in northern and eastern India over the last three days, officials said on Sunday.
* New Zealand retained a state of emergency in parts of its flood-battered South Island on Sunday as authorities weighed damage in the region hardest hit by four days of torrential rain.
* Somali forces have ended a deadly siege at a hotel in the capital Mogadishu which saw more than 20 people killed and dozens of hostages freed, authorities said on Sunday.
* At least 32 people were killed in southeast Turkey on Saturday when vehicles crashed into first respondents who were attending earlier accidents, authorities said.
* At least nine Pakistani soldiers were killed and four injured when their truck plunged into a ravine in Pakistan-administered Kashmir on Sunday morning, military and witnesses said.
* Sri Lanka reported nearly 50,000 cases of dengue in the first eight months of 2022, according to the National Dengue Control Unit (NDCU).
Xinhua/Reuters/VNA
You might be interested in