Capital mobilization
According to the Ministry of Industry and Trade's Institute of Energy, the power source and grid development program will cost an estimated US$14 billion. This figure does not include the cost of changing technologies and fuel.
Policies and directions are major challenges for energy transition, while capital mobilization is a major barrier, said Nguy Thi Khanh from the Green Innovation and Development Center (Green ID).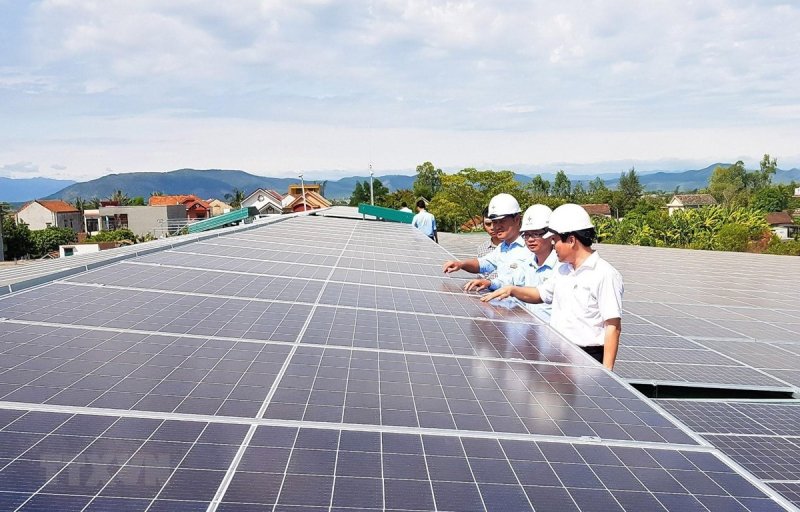 Energy transition projects require huge capital sources
Unlocking international finance, and mobilizing the participation of both businesses and the banking system, are vital for securing the major investments required for its transition.
Sean Lawlor, an energy expert from the US Embassy in Vietnam, said management agencies need to accelerate the energy transition process launched in 2019. In addition to maximum exploitation of renewables, such as wind and solar power, it is necessary to switch from coal and natural gas to biomass, ammonia and hydrogen, helping the country develop a green and sustainable economy, adapt to climate change and reach its net zero carbon emissions target by 2050, Lawlor said.
Roadmap on taxes, fees
Nguyen Thai Ha, general director of the T&T Energy Group Joint Stock Company, said energy transition requires huge investment in technologies, meaning that Vietnam needs the participation of many parties. In addition, policies need to be more specific in mobilizing capital from foreign organizations. Businesses need master plans on marine space and detailed instructions on survey, installation and wind measurement.
Pham Thi Thanh Tung, deputy director of the Credit Department under the State Bank of Vietnam, said expansion of credit sources for green fields in general and renewable energy in particular requires close coordination among parties. The central bank has asked the government to direct ministries and departments to review and complete the legal framework on environmental criteria and the identification of projects eligible for green credit and green bond issuance, Tung said.
She added that roadmaps, mechanisms and policies related to taxes, fees, capital, techniques, markets, planning and development strategies must be developed soon for each industry to attract and bring into play green credit sources. The Ministry of Industry and Trade and Vietnam Electricity (EVN) should soon issue a policy on electricity prices, ensuring transparency and consistency to enhance confidence for investors in the power sector, while the Ministry of Finance focuses on studying and developing detailed regulations on green bonds.
Thanh Thanh
You might be interested in