The Center is a project to support German exporters in the agriculture and food sector who intend to expand their market in Vietnam. The project is funded by the Federal Ministry of Food and Agriculture of Germany.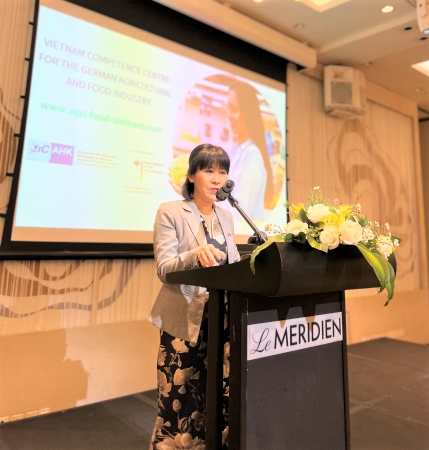 The seminar to introduce the Centre was recently organized in Ho Chi Minh City by AHK Vietna
Consulting on market information, legal regulations, and import and export procedures is the core activity of the centrer. The Vietnam Competence Centre for the German Agricultural & Food Industry has operated since the end of 2021.
Through the seminar, the attendees learned more about the center's scope of activities, marketing strategies, sales of German products in Vietnamese market, and had more ideas on how to source food suppliers from Germany. The seminar is also an opportunity to connect Vietnamese distributors with German suppliers.
The center is expected to be a place to support bringing more delicious, clean, nutritious, high quality and diverse foods imported from Germany to the Vietnamese market and consumers.
PV
You might be interested in