The Fusion brand has a unique identity, one built on an innovative take on wellness-inspired hospitality. Fusion Resort & Villas Da Nang – the first residential project in Vietnam of Fusion brand delivers on that identity, with the core values reflected in every detail of every property, from the architecture and living spaces, to the amenities and customer service.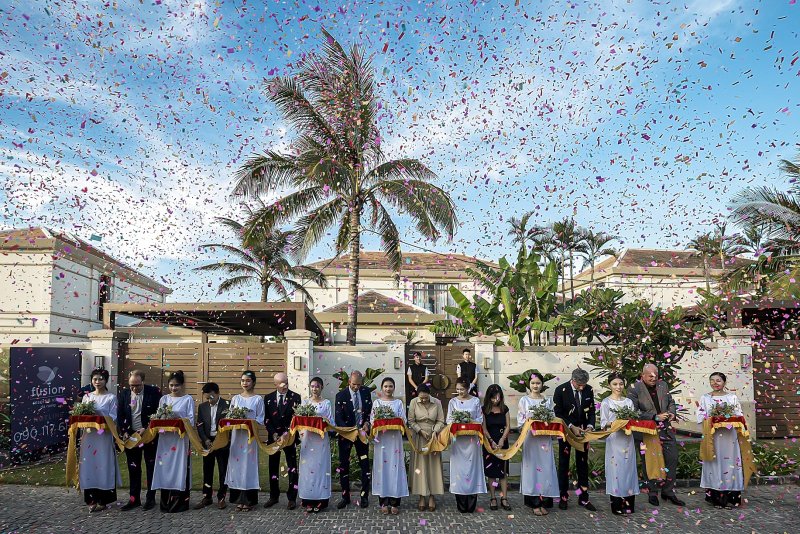 Located on the coast of Non Nuoc Beach on the total land area of 15.75 hectares, at the gateway to the UNESCO world natural heritage Hue Capital, Hoi An Ancient Town, and My Son Sanctuary, Fusion Resort & Villas Da Nang is a special project developed by Lodgis Hospitality Holdings, a hotel investment platform firmed through a joint venture between Warburg Pincus and VinaCapital.
Fusion Resort & Villas Danang will have the outstanding facilities. An array of dining options makes guests' gastronomic journey memorable, with the resort's main restaurant serving truly unique dining experiences overlooking the pool and ocean; a beachside Grill House and Bar restaurant, and another restaurant and bar located on the 10th floor of the hotel. From here, diners will be able to take in the panoramic sea views while enjoying meals prepared by some of the region's most talented chefs.
As part of the wellness experience of a Fusion Resort, a unique and major feature of the resort is the Spa building. There will be 30 Treatment Rooms, a Yoga Room, a Meditation Room, Hand & Foot Massage room, Saunas, and Changing Rooms. The Spa is set in a sunken tranquil landscaped garden, with outdoor pavilions and a feature pond.
Fusion Resort & Villas Danang consists of 85 luxury villas, ranging in size from one- to six- bedrooms, with land areas of 370sq.m-1,780sq.m, and divided into six types: presidential villas, beachfront villas, premier villas, beach garden villas, garden terrace villas and garden front villas. Each villa has its own pool surrounded by beautiful gardens, creating a relaxed and tranquil environment. A very unique feature – Pavilions – set within the private landscaped gardens and snaking through the private pools, for a more intimate, relaxing feel. All villas are equipped with luxurious and unique furniture. Villa owners will enjoy numerous facilities, including spa, gym, children's playground, a tennis court, restaurants and an impressive 60-meter Panoramic Pool. Conveniently located near the resort is the world-class Danang golf course, with challenging courses and majestic ocean views.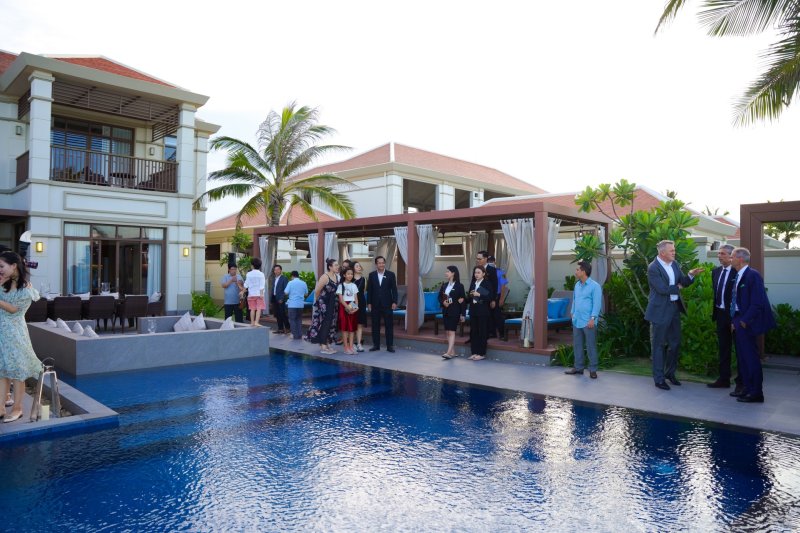 Phase 1, including the construction of 44 villas, started in June 2019, and the home are on-track to be handed over to owners in Q4 2022. Phase 2 comprising 41 villas and 4 Show Units was officially launched on 25th June 2022.
Mr. Peter Todd Meyer, General Director, said: "Every villa is designed with our signature down-to-earth approach to luxury in mind, creating the perfect vacation location for our guests. They combine privacy, comfort and relaxation, and offer natural light, fresh breezes and views over the sea or private gardens. Fusion Resort & Villas Danang will meet the high demand for lifestyle and relaxation as well as wellness in Vietnam.
"Danang, known as the "most livable city" in Vietnam, has experienced strong economic growth and is a famous tourist city. Each year, growing numbers of tourists are visiting the city and surrounding areas to discover for themselves all it has to offer. From aesthetics down to the experience, the Fusion Resort and Villas will add a new luxurious vacation destination. Our team of professional and dedicated hoteliers will be focused on giving guests and residents the resort lifestyle they dream of," Mr. Peter said.
PV
You might be interested in