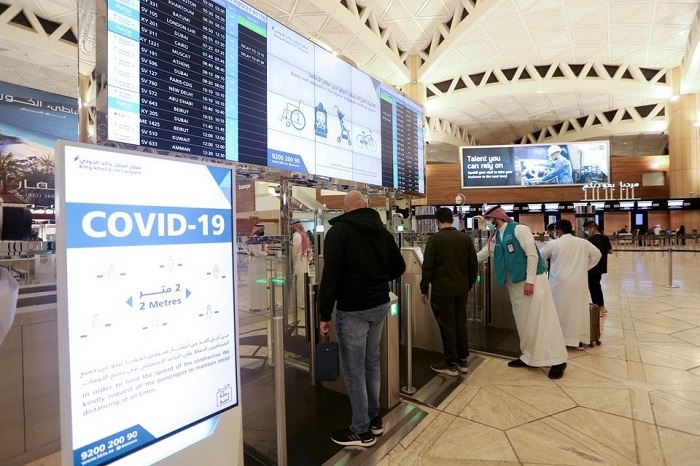 Saudi Arabia lifted coronavirus travel restrictions on Monday on its citizens travelling to Turkey, India, Ethiopia and Vietnam, state news agency SPA reported.   
Laos will soon start selling electricity to Singapore under the Laos-Thailand-Malaysia-Singapore Power Integration Project (LTMS-PIP).
* French President Emmanuel Macron's centrist camp secured 245 out of 577 seats in the country's parliamentary election, falling short of an absolute majority, according to final figures from the interior ministry.
* The European Free Trade Association (EFTA), consisting of Norway, Switzerland, Iceland and Liechtenstein, are launching negotiations with Thailand and Kosovo on a potential free-trade deals, the Norwegian government said on Monday.
* Fifteen European Union governments called on Monday for the bloc to accelerate the conclusion of free trade agreements to ensure its long-term economic growth and geopolitical standing in the world.
* The Chinese mainland Sunday reported 14 locally-transmitted confirmed COVID-19 cases, including 10 in Shanghai and four in Beijing, the National Health Commission said Monday.
* The incidence of COVID-19 pandemic continues to rise again in India, as around 80,000 new cases have been registered over the past one week.
* The steady uptick in the COVID-19 infections in the Philippines signals the start of the peak of cases, the Philippines' Department of Health (DOH) said on Monday.
* Myanmar has fully vaccinated more than 27.5 million people, or 50.18 percent of the country's 54.8-million population, against COVID-19 as of Saturday, according to its Ministry of Health.
* Sri Lankan Prime Minister Ranil Wickremesinghe on Monday started discussions with the International Monetary Fund (IMF) delegation visiting Sri Lanka.
* No early parliamentary elections will be held in North Macedonia, Prime Minister Dimitar Kovachevski said here on Sunday, following a meeting with leaders of the ruling coalition partners.
* It would be premature to speak of Iran and Saudi Arabia reopening embassies in each other's capitals, Iran's foreign ministry spokesperson said on Monday, after five rounds of talks since last year between the rivals on improving ties.
* An attack by gunmen in Ethiopia's western Oromiya region left at least 260 civilians dead on Saturday, according to two residents who gave detailed accounts on Monday of how they had taken part in burying corpses in mass graves.
* Greece's Coast Guard rescued 108 migrants after a sailing boat sank off Delos island in the Aegean Sea on Sunday, Greek authorities announced.
* Australia's power supply and demand balance has improved as more coal-fired plants have come back online and demand has eased as an Antarctic blast has passed, the country's energy market operator said on Monday.
* East China's Fujian Province has evacuated nearly 220,000 people for torrential rain and rain-induced floods starting early this month.
* India's annual monsoon rainfall has covered more than half of the country and conditions are favourable for it to advance into central, northern and western regions this week, the weather department said on Monday.
* Emergency planes dumped water over part of rural western Spain on Monday to prevent flames reigniting from a huge wildfire that had ravaged about 30,000 hectares of land during a heatwave, the region's environmental service said.
* Lebanon announced on Monday its first case of monkeypox, the state news agency NNA reported, quoting the health ministry.
Xinhua/Reuters/VNA
You might be interested in