Vinwonders Nha Trang is the leading modern complex of resorts, entertainment, entertainment, shopping, … in Vietnam. Let's quickly plan a trip here to realize the idea of ​​​​a dream vacation!
About Vinwonders Nha Trang
VinWonders Nha Trang is located on Hon Tre Island, Vinh Nguyen Ward, City. Nha Trang, Khanh Hoa. This entertainment area has been in operation since 2006, formerly known as Vinperl Nha Trang tourist area (born in 2001).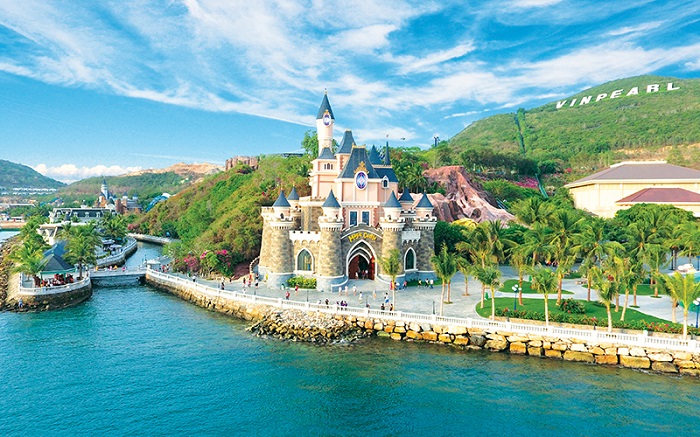 Vinwonders Nha Trang entertainment area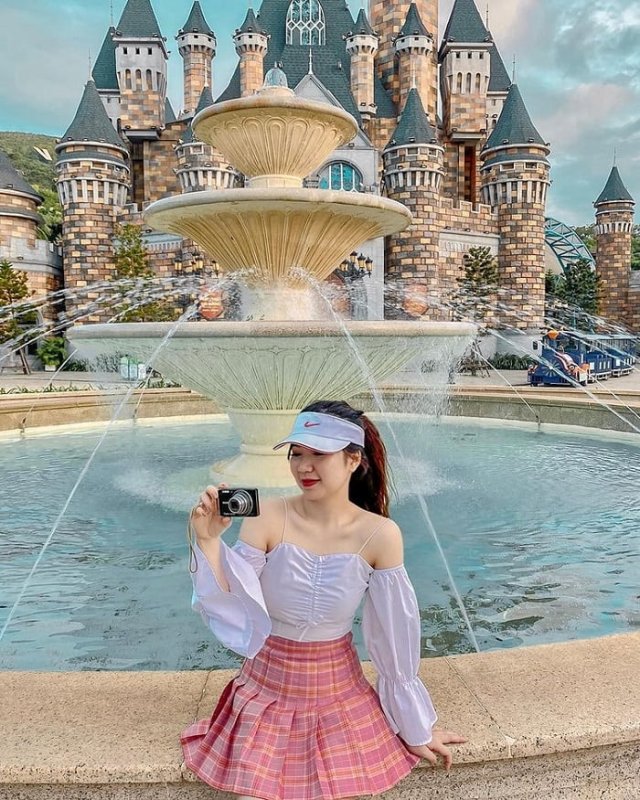 (Photo: ngocmytram97)
This resort has an area of ​​​​nearly 200,000 m2, including many resort activities, thrilling experiences, nature exploration, art performances, shopping, dining,… Currently, VinWonders Nha Trang Not only holds records in Vietnam but also reaching out to the world.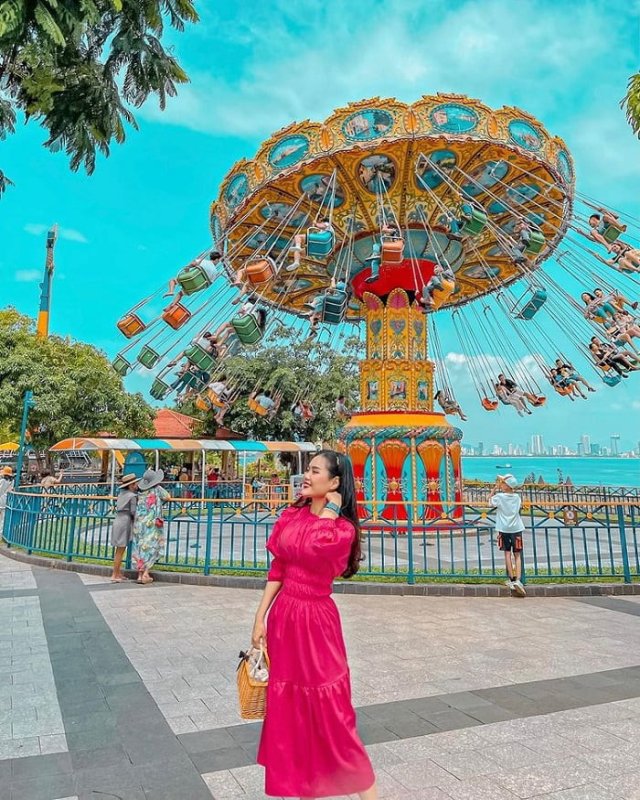 (Photo: eovi_tinh__)
The right time to explore Vinwonders Nha Trang
Favored by nature, Nha Trang has a rather mild climate, with two seasons of rain and dry a year. Going to VinWonders Nha Trang each season you will have different feelings. In the dry season, visitors can comfortably play both outdoors as well as indoors. However, the number of visitors flocking here is very large. If you come in the rainy season, you will be limited to some outdoor activities, but instead, there is no need to jostle and push.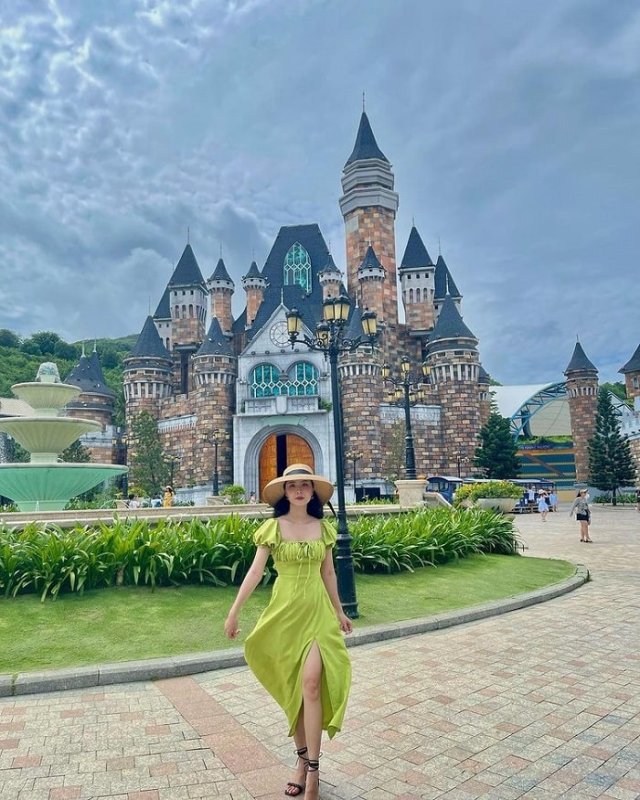 You can come here all year round (Photo: __doanman)
Moving to Vinwonders Nha Trang
Located on Hon Tre island, about 5km from Nha Trang city, 3.5km from Cau Da port. Therefore, you will easily move to Vi nWonders Nha Trang by many options: 
Cable car: This is the way to travel chosen by many tourists. With about 10 minutes sitting in the cabin, you will experience the beautiful sea view from above. Note: the cable car system is temporarily closed for routine maintenance and will be replaced by high-speed trains to transport tourists. 
Cano: It takes about 10 minutes to move, operates from 8:00 a.m. – 8:00 p.m., an average trip every 30 minutes. 
Speedboat: It takes 15 minutes to travel, operates 24/24, and there will be one trip every 30 minutes on average.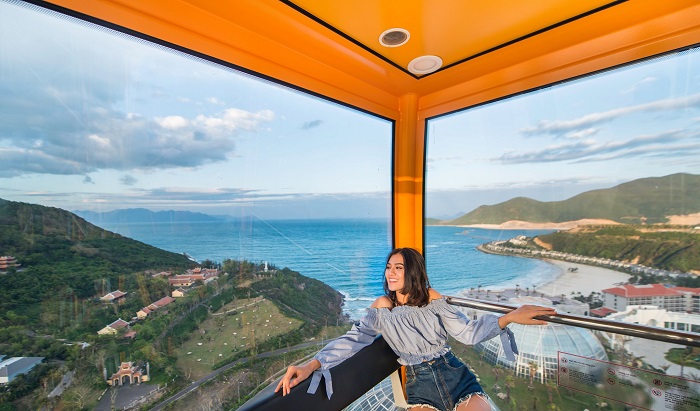 Vinwonders Nha Trang Cable Car
> See more: Super detailed self-sufficient Nha Trang travel experience for first-timers
Ticket price to Vinwonders Nha Trang 
Standard ticket: 
Adults: 750k/person 
Children from 1m – 1m4: 560k/person
People over 60 years old: 560k/person 
Standard tickets after 4pm:
Adults: 500k/person 
Children from 1m – 1m4: 520k/person
People over 60 years old: 420k/person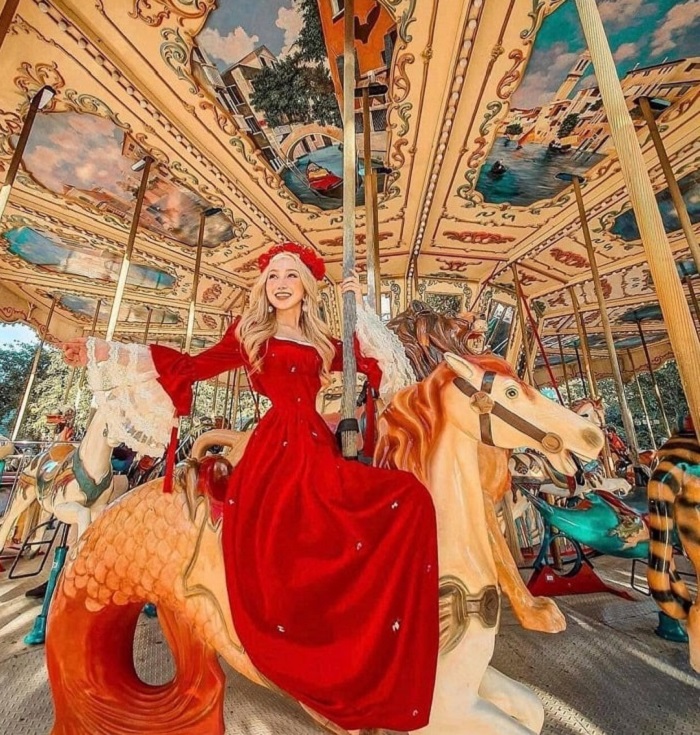 Book your tickets early on holidays or peak tourist seasons 
What does VinWonders Nha Trang have to play? 
VinWonders Nha Trang is divided into 6 entertainment – entertainment areas: Quy Vuong Garden, Mythical Square, Ocean Square, The World Garden, Challenge Hill and Water Park. 

Games in Challenge Hill 
 
Bungee jumping
If you are a lover of adventure activities, you will definitely enjoy the Bungee jumping game of VinWonders Nha Trang . When playing, you will be standing on a pedestal connected with safety ropes, cables and solid pillars to perform unique jumping and turning. 
Free fall tower
From the top of the 20m-high tower, you will be able to see the sea and sky merging into one on Hon Tre island. After that dramatic moment, your body will be awakened to a free fall at lightning speed. Note that this is not a game for the faint of heart or afraid of heights!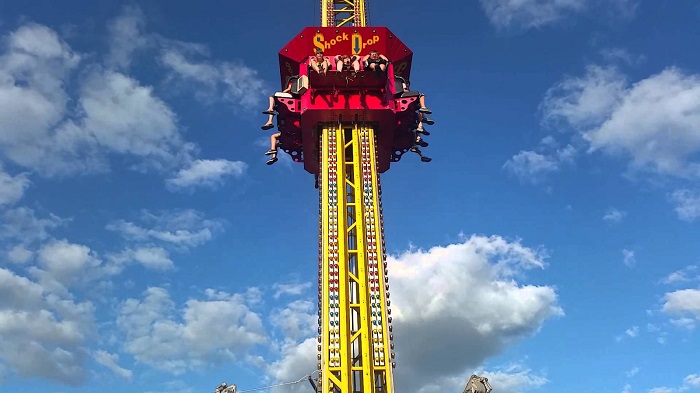 Free fall tower
Air racing car
Aerial racing is a game that combines speed and altitude. You will experience the feeling of racing at a height of 10m. I've just heard the description, but I'm very excited, isn't it?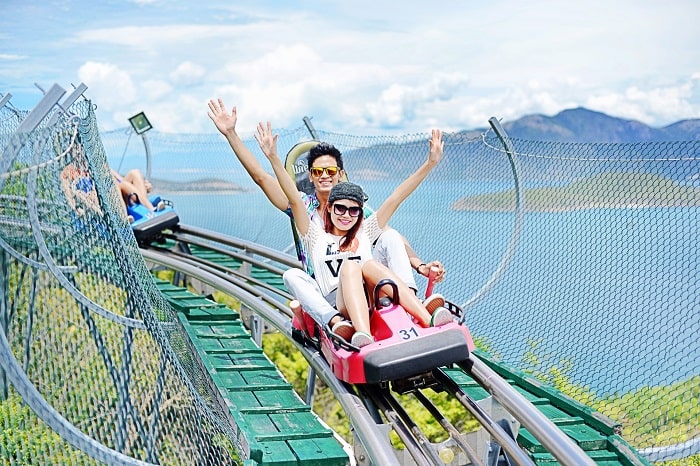 Air racing car
Roller coaster
Sitting on a small car, crossing the winding tracks with many turns, turning super sharply. The roller coaster game will give you a very strong feeling.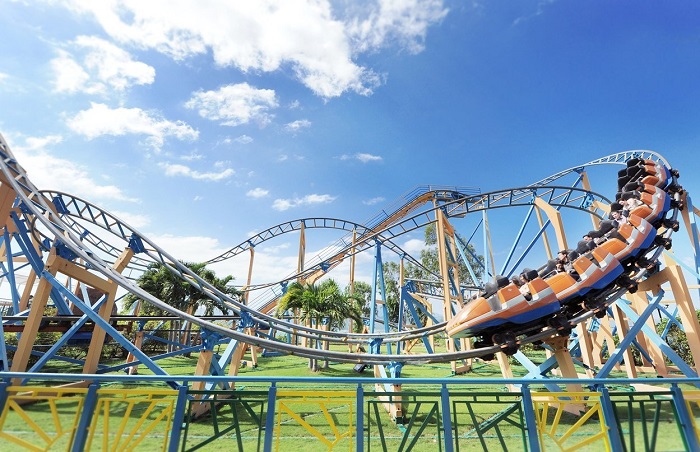 Roller coaster
Refreshing at the Water Park 
 
Family slide
Each slide can carry up to 6 adults. You will be seated before you plunge down the slide from a height of 12.5m.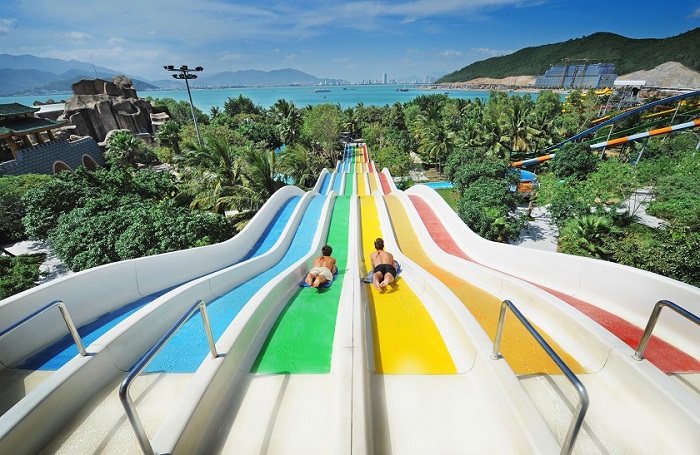 Family slide
Wave Lake
The wave pool has an area of ​​1,500m2, which is a place for close-to-nature experiences. The artificial wave-making mode is divided into levels from light, quiet to strong, intense.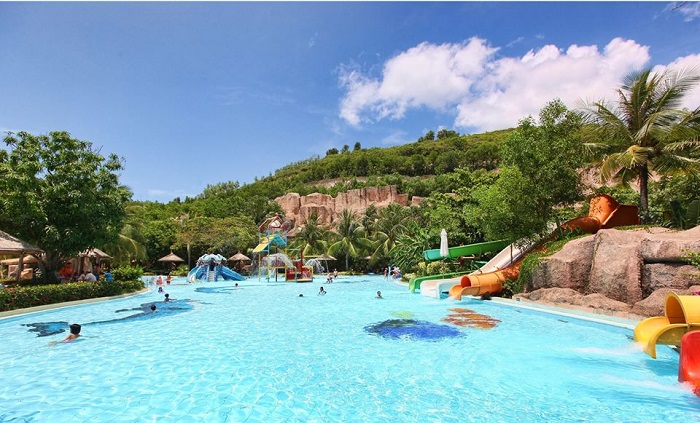 Waves Lake
Games in the Square of Myths
 
Trampoline
A trampoline is an activity that requires endurance from the player. From bouncing your body in the air on a trampoline to climbing artificial cliffs, it takes a lot of energy.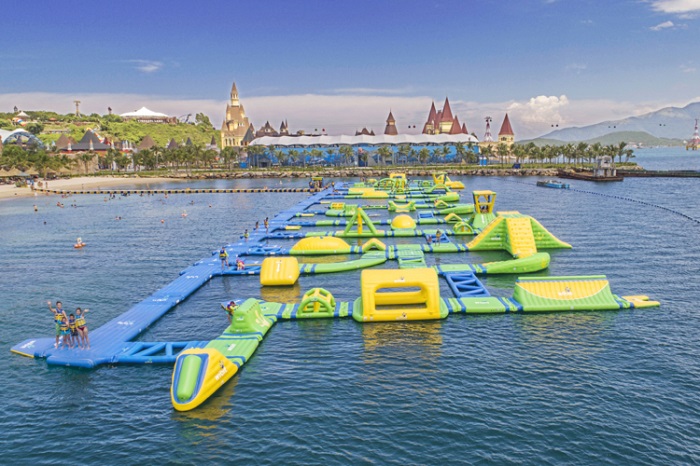 Floating buoy system in the sea 
Rainbow war
Rainbow war is a tram game that is loved by many generations of 8x, 9x. And coming to VinWonders Nha Trang, you will be able to recall your childhood memories through this game.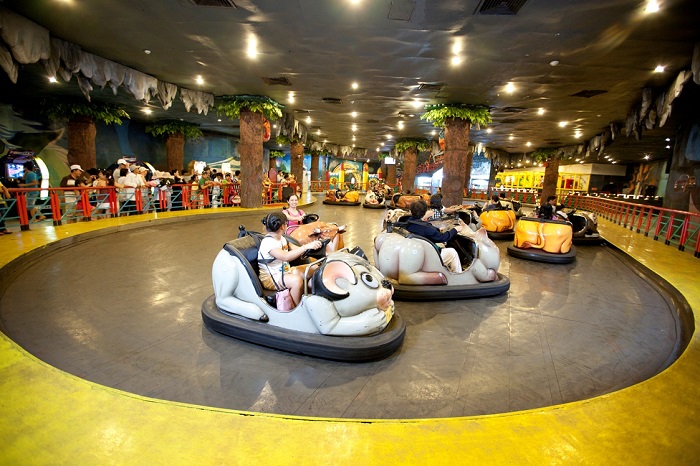 Indoor tram game
The World Garden
The World Garden has 5 greenhouse gardens and 3 outdoor gardens. These are the coordinates that virtual people cannot ignore. It has a population of flora and fauna with many species. Among them are orchids with more than 500 rare species. In addition, visitors can also see 8,000 rare species of cacti living here.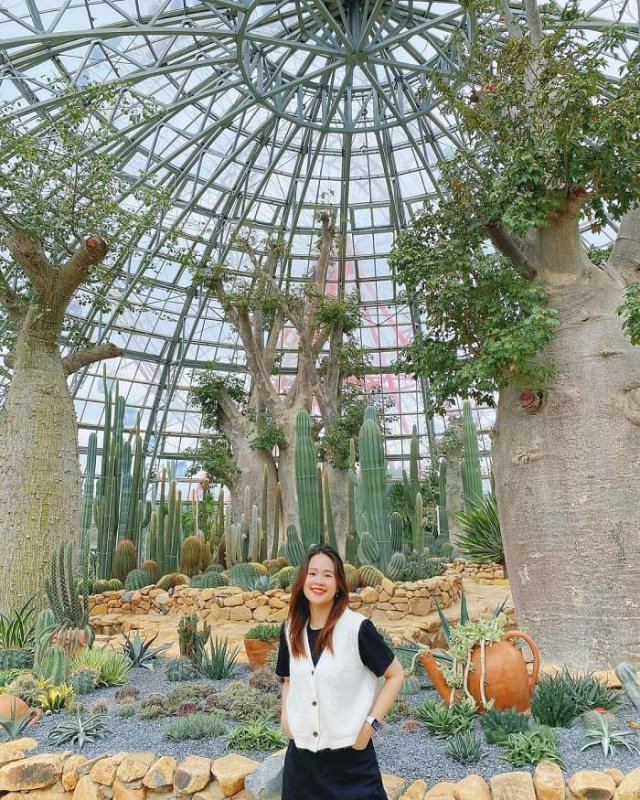 (Photo: bangthanh)
King's Garden
Guiyang Garden is home to many rare animals such as giraffes, white Bengal tigers, hippos, and flamingos,… An interesting attraction, especially for those who love animals.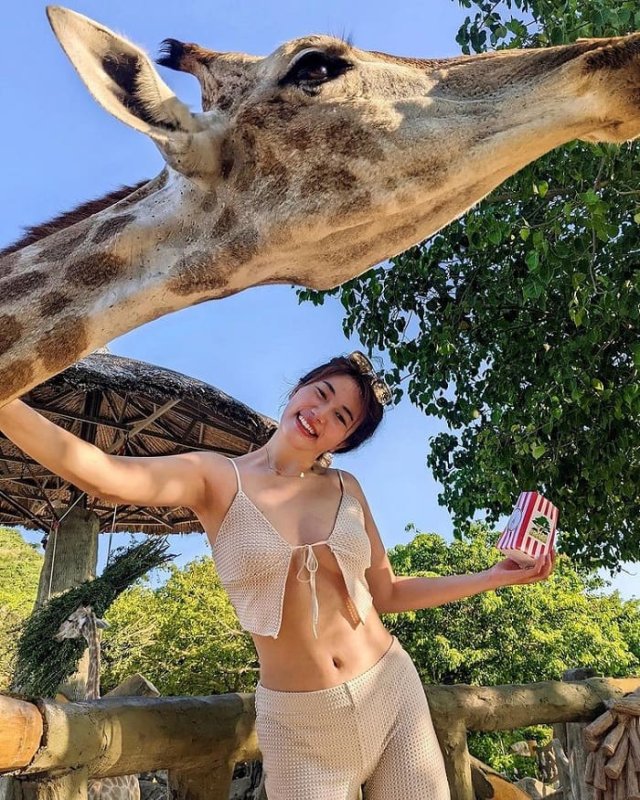 (Photo: mmma__mia)
Ocean Square 
 
Aquarium 
Exploring on land is not enough, at VinWonders Nha Trang there is also a magical world under the ocean. The aquarium area in Times Square has an area of ​​​​about 3,400 square meters. This place currently gathers more than 300 species of sea creatures. This is a destination that many children love.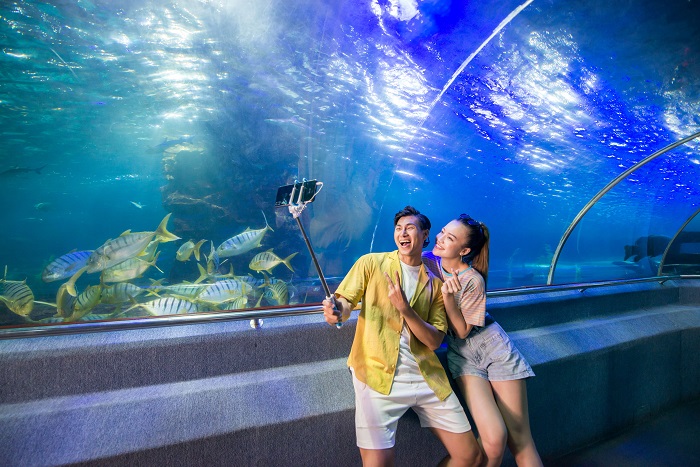 Visiting the aquarium
4D movie castle
It's time to take your movie viewing experience to a whole new level. The castle watching 4D movies at VinWonders Nha Trang is equipped with 3 modern dome screens with an area of ​​​​320m2, accommodating about 200 visitors. With realistic 4D effects and vivid sound, you will have moments of enjoying blockbusters in the most amazing and satisfying way.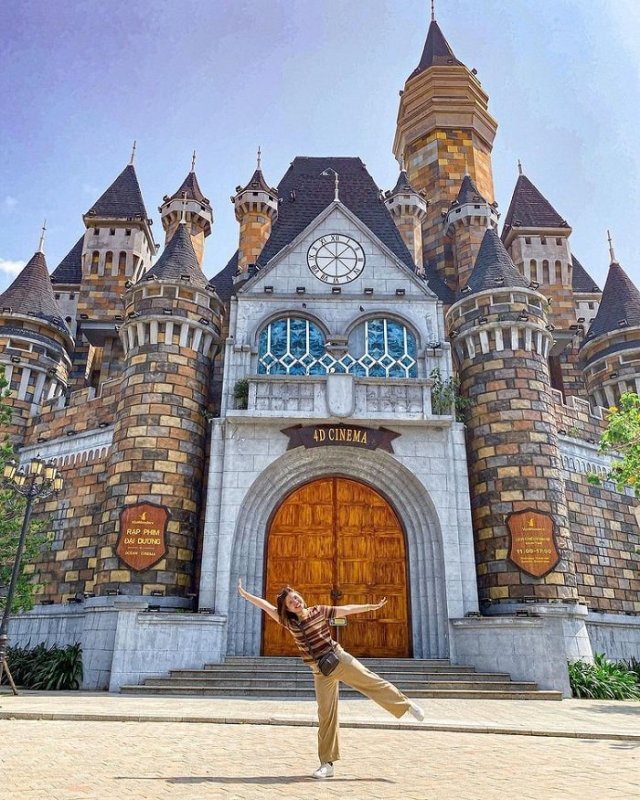 (Photo: imbe.nhu)
What to eat when coming to Vinwonders Nha Trang?
In order to ensure a fresh play space for the resort, visitors are not allowed to bring any food or drink at the ticket gate when going to the island. But rest assured, at VinWonders Nha Trang , there are many modern dining restaurants, serving diverse menus from a la carte to buffet.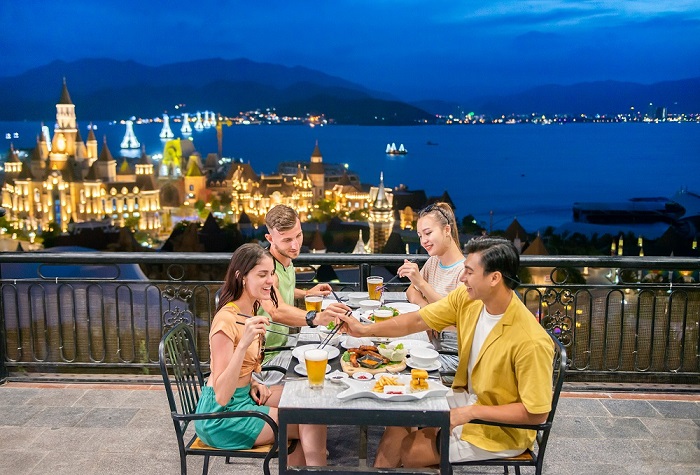 In Vinwonders Nha Trang, there are many modern and high-class restaurants
Vinwonders Nha Trang with unique games will surely bring wonderful moments of relaxation. In addition, guests can also enjoy delicious cuisine and many other attractive facilities. Wish you will have an impressive and memorable trip to Nha Trang .
Photo: Internet
You might be interested in