Many support industry enterprises have transformed their operational models, changed business strategies, responded flexibly to problems, and quickly recovered since the pandemic was brought under control. They have digitalized their operations while coordinating with Japanese and Korean partners to receive technical support and improve production capacity and technology, seeking preferential credit to procure equipment and technology and set up new factories.
Nguyen Van Tam, CEO of Vietnam Kaneko Co., Ltd (Japan), a manufacturer of valves for oil refining systems, ships, aircraft and industrial machines, said his company needs high-quality iron and steel to create standard products and gives priority to buying domestic materials. It only imports materials that cannot be made in Vietnam.
Many other foreign-invested corporations, including LG, Schaeffler, Meggitt, Hyosung, Kao, Samsung, Kolon, Chrysler, Cargill, VMEP, Hualon, and Bosch, nowadays want to work with domestic suppliers to increase their products' local content and added value.
A number of foreign invested enterprises in Vietnam have contracted with other foreign companies to set up workspace in the country and act as their materials suppliers, helping them minimize imports and transportation time and cost.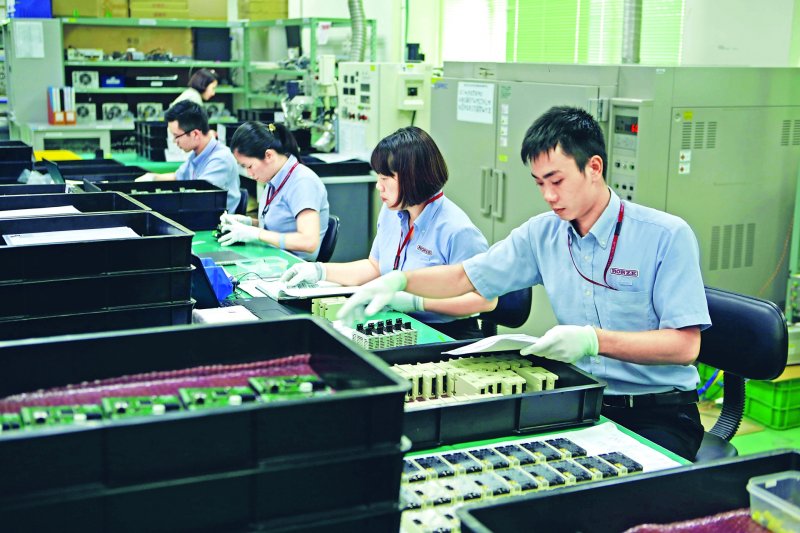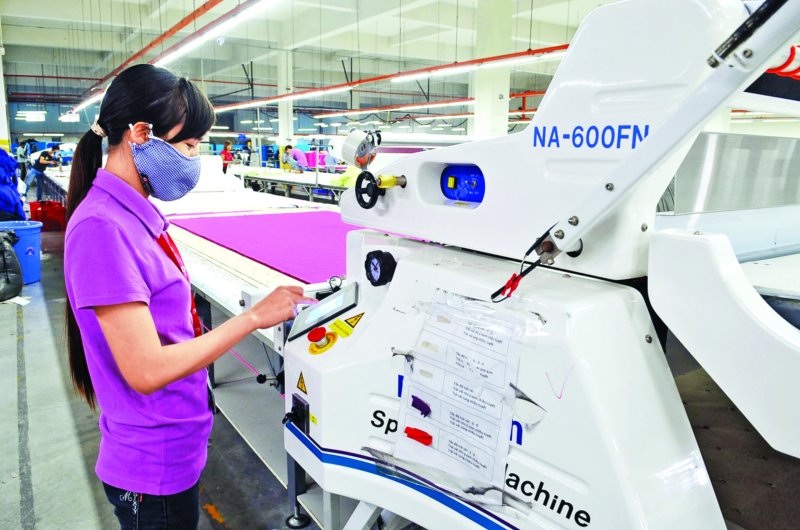 Many businesses are improving production capacity to participate more deeply in the supply chain
Foreign investment surge
Shinji Hirai, Chief Representative of the Japan External Trade Organization (JETRO) in Ho Chi Minh City, said that while the prolonged pandemic interrupted the global supply chain, affecting production and trading activities, the localization and support industry development in Vietnam has revived many businesses, opening a new direction with long-term benefits for all parties.
According to Le Bich Loan, Deputy Head of the Saigon Hi-Tech Park (SHTP) Authority, many Vietnamese high-tech factories in the SHTP have received a growing number of orders from foreign-invested enterprises. To better serve their customers, domestic support industry companies cooperate with foreign partners in technology transfer to improve their production capacity and competitiveness.
Over the past five years, Korean companies have continuously expanded their investment in Vietnam-based support industry projects. Many have doubled to quadrupled their investment capital in Vietnam to increase production capacity after entering joint ventures with world-leading groups. The cooperation is important to enable support industry enterprises in Vietnam to participate more deeply in the global supply chain, said Ahn Seong Ho, Trade Counselor at the Republic of Korea's Consulate General in Ho Chi Minh City.
The Ministry of Industry and Trade is carrying out procedures for infrastructure investment in two centers facilitating industrial development in the northern and southern regions, according to the ministry's Industry Agency.
The two centers will help industrial producers and support industries boost innovation and technology transfer, improve productivity and quality, add value to their products, and take part in global supply chains.
They will also target improved science and technology capacity for enterprises in support industries and those in processing and manufacturing, strengthening domestic and international cooperation in research and development and facilitating the application of science and technology, apart from enhancing the public-private partnership mechanism in technological innovation, research and development projects.
The development and operation of such centers is aimed at creating support businesses in key economic zones and promoting their innovation, improving production techniques and trade connections and adding value to the industry.
Vietnam's support industry has significant potential given the expanding manufacturing sector and economic growth. The Ministry of Industry and Trade is preparing for infrastructure investment for two centers facilitating industrial development in the northern and southern regions, according to the ministry's Industry Agency.
Thanh Thanh
You might be interested in