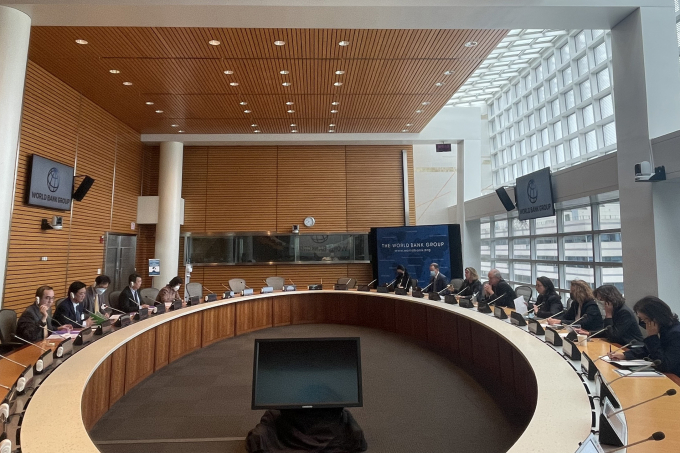 On May 12, Minister Le Minh Hoan visited and worked at the headquarters of the World Bank (WB). Ms. Manuela V. Ferro, regional vice president for East Asia and the Pacific (EAP), and WB specialists of high rank extended him a warm welcome. 
The Minister praised the World Bank for its support of several effective initiatives in Vietnam, noting that the WB's sharing of lessons learned through cooperation programs in countries with similar contexts has contributed to the development of transparent and sustainable agriculture in Vietnam. 
He suggested that the WB provide financial and technical assistance for the execution of detailed programs and projects aimed at achieving the objective of developing green, clean, and sustainable agriculture, low carbon emissions, transforming the food system into a transparent, responsible, and sustainable direction, and ensuring food security not only for 100 million Vietnamese citizens but also for exports. 
In addition, the Minister requested that the World Bank cooperate with the Vietnamese side to prepare a series of projects to implement the aforementioned directives in specific subsectors, such as agricultural production, livestock, fisheries, forestry, and collective rural development. 
To ensure food security, sustainable growth, and low carbon emissions in Vietnam, it is crucial to consider the long-term sustainability and distribution of initiatives, as well as the farmers' capacity to maintain a steady income. 
Exclusively for the Mekong Delta, the Minister said that the Ministry has established a Steering Committee and a Coordination office in Can Tho to enhance sustainable agriculture.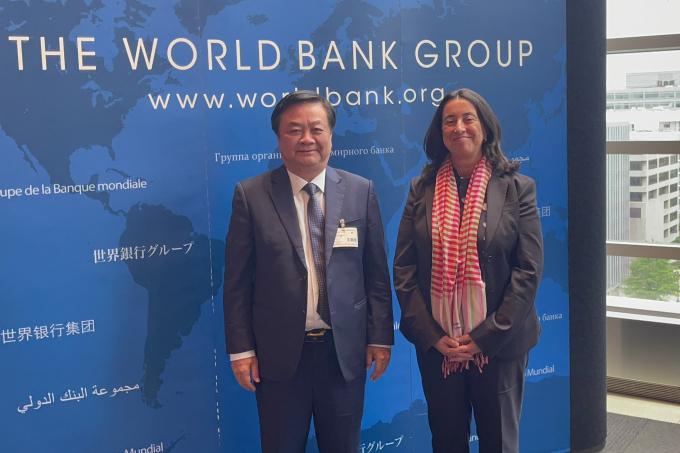 The WB appreciated the productive cooperation between the two sides in Vietnam and pledged long-term assistance for the country. Ms. Manuel V. Ferro highly regarded the leadership of the Ministry's formation and execution of plans and initiatives in Vietnam. 
The World Bank believes that Vietnam might duplicate its strategy for the Mekong Delta in other nations worldwide. Ms. Manuela V. Ferro also anticipated a commitment from the Ministry of Agriculture and Rural Development to develop the optimal solution for the Mekong Delta area in a coordinated and harmonious manner. 
The Minister of Agriculture and Rural Development of Vietnam, Le Minh Hoan, has pledged to examine specifics and identify necessary objectives for Vietnamese agriculture in general and the Mekong Delta area, in particular, to enhance the adaptability of farmers, with a focus on people. Vietnam will rebuild the local agricultural extension system to assist farmers with rural community restructuring and to bring the private sector closer. 
The two sides agreed to direct specialized agencies to prepare detailed plans for a new journey, creating a new impetus to implement a New strategy and vision for Vietnam in the direction of Ecological agriculture - Modern countryside - Civilized farmers.
Authors: Anh Tuan - Thu Huyen
Translated by Linh Linh
You might be interested in