In recent years, Binh Phuoc has not only focused on the safety in animal husbandry but also taken various measures to establish disease-free farming zones.
In Binh Phuoc, livestock production has recently seen a rapid growth with the rise of industrial-scale chicken and pig production as well as chain-based production toward safe and effective farming practices. Many companies in Binh Phuoc are now investing in modern livestock farming facilities for exporting meat products. At present, the province is home to 1.9 million pigs raised in 349 farms (accounting for 92% of Binh Phuoc's pig population) and a total poultry herd of around 9.5 million.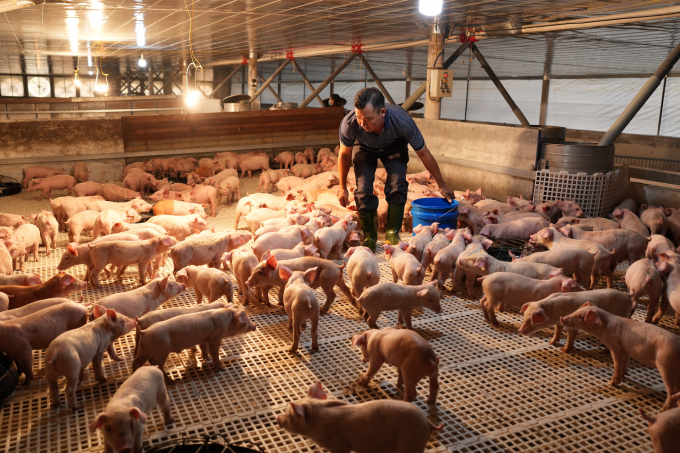 Currently, Binh Phuoc has 116 pig farms and 46 poultry farmsteads recognized as disease-free facilities. One district was acknowledged disease-free farming zones and five other districts have applied to the Department of Animal Health for official recognition of safety status. At the same time, Japfa Comfeed Vietnam Limited Company has initially established a production chain of safe pork for exports in Binh Phuoc. Besides, CPV Food Co., Ltd is completing a production chain of safe chicken for exports.
According to the report of the Binh Phuoc Department of Agriculture and Rural Development, in recent years, the province's livestock industry has seen ongoing development and a good rate of growth. In 2020, the livestock industry contributed up to 20% of the total agricultural value of Binh Phuoc. Most new projects are investing in industrial-scale livestock production and advanced farming technologies including automatic cooling, feeding and water-supplying systems. More than ten meat-producing corporations have been investing in Binh Phuoc including CP, Japfa, CJ, Hoa Phuoc, Thai Viet Swine Line, Tan Long, New Hope, Vietswan, Dabaco, Sunjin, Velmar.
Binh Phuoc and investors are focusing on chain-based livestock production. Currently, some chicken production chains have met the requirements for exports. Three poultry hatcheries, 2 animal feed factories and 1 poultry slaughtering and processing facility have been operated in the province. Besides, Binh Phuoc has been successfully developing a chain of poultry production for exports with a scale of 50-100 million chickens per year. Livestock cooperatives or farming groups have been formed and received more attention. Animal products produced in Binh Phuoc have not only met the demand of the province but also become popular in other provinces. Up to 70% of Binh Phuoc's meat production are consumed outside the province. With the development of livestock production, improved rural roads and electricity infrastructures, rural workers have found more employment and income opportunities; thereby contributing to building new rural areas in the province.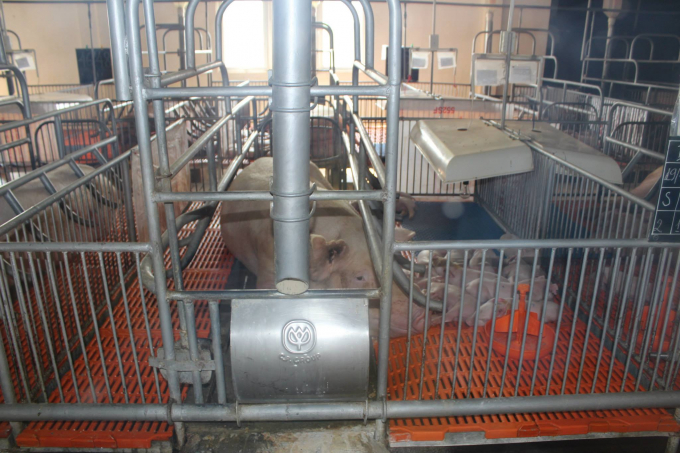 At a conference on disease-free livestock production for exports jointly organized by the Ministry of Agriculture and Rural Development (MARD) and the People's Committee of Binh Phuoc province in late March, Vice Chairman of the Binh Phuong People's Committee Huynh Anh Minh said the province would prioritize industrial-scale and biosecurity livestock production projects; at the same time forming value chain-based linkages from farming to processing and consumption to improve the value of animal products as well as meet increasing demand in both domestic and international market with the aim of exporting.
In the coming time, Binh Phuoc will continue to create favor conditions for livestock companies to build and develop large-scale pig and chicken farms to provide high-quality seeds and animal products to the market. Along with that, the province will strengthen the management in terms of livestock production, animal health in order to control diseases and ensure food safety of animal products to meet market demand, especially the oversea market.
Also, at the conference, Deputy Minister of Agriculture and Rural Development Phung Duc Tien said the MARD promulgated a number of legal documents directing localities nationwide to establish disease-free chains and zones.  So far, more than 3,700 farming faciltiies and zones across the country have gained disease-free certification. Particularly, the provinces and cities in the Southeast region have formed 575 poultry farms and 567 pig farmsteads meeting the standards for disease free which are still valid for one or more animal diseases. Localities throughout the country have taken active steps towards building disease-free chains and zones. However, to successfully form disease-free farming zones and closed farming facilities or chains, the role of businesses and breeders is the most important.
"Forming disease-free farming zones according to the standards of the World Organization for Animal Health is seen as critical to export livestock products. In the near future, localities nationwide must focus on inspecting and selecting feasible areas for building disease-free farming zones, step by step spreading disease-free farming models to produce high-quality products for exports," said Deputy Minister of Agriculture and Rural Development Phung Duc Tien.
Authors: Hong Thuy - Minh Sang
Translated by Mai Tham
You might be interested in