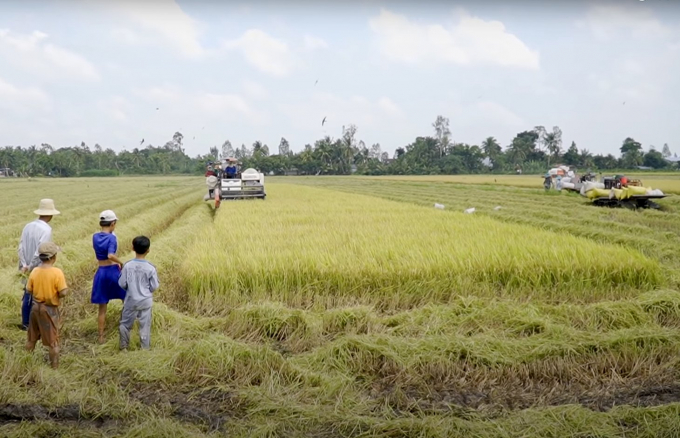 ASEAN has been the leading market of Vietnamese rice exports for many years. Even though, Vietnamese rice still has opportunities to boost exports to the main markets in this region.
According to Ms. Nguyen Thi Thu Thuy, Deputy Director of the Center for Export Support under the Department of Trade Promotion (Ministry of Industry and Trade), ASEAN is a large market with a population of nearly 700 million people.
The people of ASEAN have many similarities in terms of lifestyle, culture and activities, especially the countries in this region all have the geographical distance close to Vietnam.
Therefore, the room for export growth of many types of Vietnamese goods to the ASEAN region is still very large, including rice. In recent years, rice is the main agricultural product of Vietnam exported to ASEAN.
Among ASEAN countries, Vietnam's rice products are mainly exported to the Philippines. In 2021, the Philippines is Vietnam's largest rice export market with an export volume of 2.45 million tons, and a turnover of over US$ 1.25 billion, up 10.7% in volume and 18.5% in value compared to 2020, accounting for 39.4% of the total volume and 38% of the total rice export turnover of the country.
Besides the Philippines, Vietnamese rice is also exported to other important markets in ASEAN such as Malaysia, Singapore, Indonesia, Brunei, etc. In 2021, Vietnam's rice exports to Malaysia reached 286 thousand tons, worth US$ 142 million; to Singapore reached 116 thousand tons, worth US$ 67 million; to Indonesia reached 67 thousand tons, worth US$ 33 million.
The room to export Vietnamese rice to important markets in ASEAN is still very large. Ms. Tran Le Dung, the first secretary in charge of the Vietnam Trade Office in Malaysia, says that Malaysia does not have good soil conditions for growing rice, so its rice output only meets about 60% of the country's demand. Each year, Malaysia imports from 900 thousand to 1 million tons of rice, mainly from ASEAN countries.
"Indonesia is the third largest rice producer in the world. Even though, the country still imports a lot of rice to ensure national reserves and to meet the demand of a large population. Rice production of Indonesian farmers is inefficient due to high cost, low yield, and low quality, leading to low income, so farmers are not keen on rice production," according to Mr. Pham The Cuong, Trade Counselor of Vietnam in Indonesia.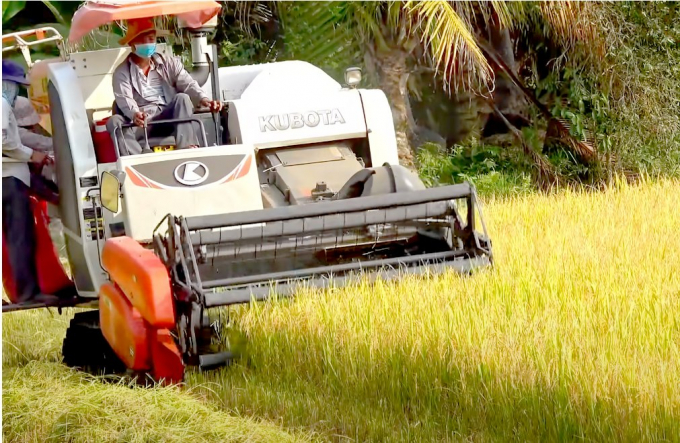 For a long time, Vietnam's rice exports to Malaysia and Singapore are mainly long-grain white rice, while exports to the Philippines and Indonesia are mainly medium-grade white rice. However, the trend of importing Vietnamese rice into Indonesia is changing.
"Indonesia currently imports both high-quality rice and medium-grade rice. In which, high-quality rice is mainly imported to Indonesia from Thailand and Vietnam, and medium-grade rice is imported from India and Pakistan," says Mr. Pham The Cuong, Vietnam's Trade Counselor in Indonesia.
The above change in the Indonesian market is also consistent with the production and export strategy of Vietnam's rice industry, which is to gradually reduce the growing area and output of medium-grade rice (because it cannot compete in price with Vietnam rice from Myanmar, Pakistan and India, usually at cheap price). At the same time, Vietnam is increasing exports of high-quality rice.
Previously, high-quality rice only accounted for 35 to 40% of the structure of rice production in Vietnam. But by 2020, this figure has reached from 75 to 80%. This trend has led to a rapid increase in the price of Vietnamese rice exports in recent years, especially from 2020.
The proportion of Vietnam's rice exports is continuing to shift in the direction of increasing aromatic rice, specialty rice, japonica rice, high-grade white rice with higher selling prices and added value. The country's rice export target has also been adjusted. By 2030, it is expected to reduce to only about 4 million tons, much lower than the recent volume.
Therefore, in order to improve the efficiency of rice exports to ASEAN and penetrate more into the main markets in the region, Vietnam's rice sector is reviewing the import needs of each market, identifying the markets that still in need of importing medium-grade rice at low prices, the market in need of high-grade rice and aromatic rice at high prices, etc. These analyses will help Vietnam putting out a suitable strategy for each specific market.
According to the statistics of General Department of Customs, in the first quarter of 2022, Vietnam's rice exports reached over 1.5 million tons, worth over US$ 730.76 million, up 26% in volume and 12.7% in turnover compared to the first quarter of 2021.
The Philippines still ranks first in consumption of Vietnam's rice, accounting for 44.7% of the total volume and 42.6% of the Vietnam's total rice exports, reaching 672,136 tons, equivalent to US$ 311.08 million, up 63.3% in volume and 41.4% in turnover.
Malaysia and Singapore continue to be in the top 10 rice export markets of Vietnam's rice in the first quarter of 2022. Specifically, rice exports to Malaysia reached 87 thousand tons, worth US$ 40 million; to Singapore reached 21,000 tons, worth US$ 12 million.
Authors: Thanh Son - Tran Trung
Translated by Duc Thuan
You might be interested in