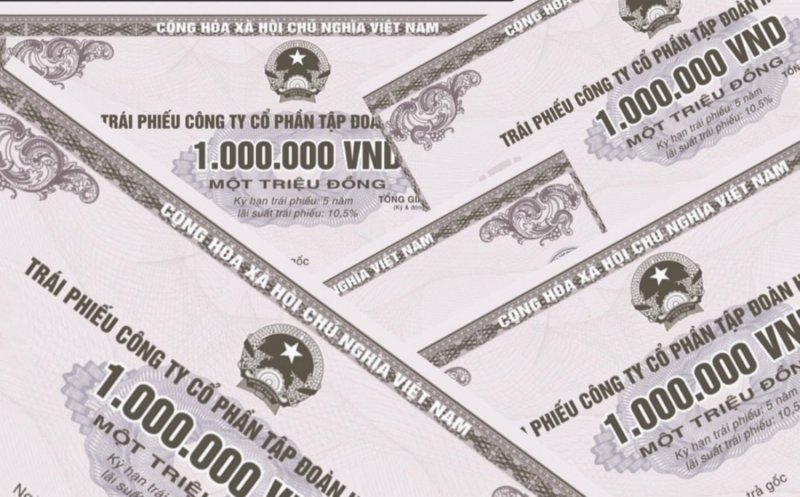 Vietnamese enterprises are in dire need of capital to resume operations in the new normal
Overheating
According to the Vietnam Bond Market Association (VBMA), in the first two months of 2022, the market recorded eight issuances under public offering and 26 under private placement with total value of VND5.509 trillion and VND22.185 trillion, an increase of 31 percent and 51 percent in value compared to a year ago, respectively.
Truong Minh Trang, managing director of the Financial Information Service at FiinGroup, said corporate bonds have become a prominent capital channel over the past year and are expected to continue thriving in 2022 due to enterprises' high demand for capital.
The development of the corporate bond market has taken place in the context of changes in the legal framework. Specifically, the State Bank of Vietnam has issued Circular 16/2021/TT-NHNN relating to the purchase and sale of corporate bonds by credit institutions and foreign bank branches in order to tighten corporate bond trading activities. In addition, the Ministry of Finance is drafting a decree amending and supplementing a number of articles of Decree 153/2020/ND-CP dated December 31, 2020 on private placement of corporate bonds and trading of privately placed corporate bonds in the domestic market and offering of corporate bonds in the international market in order to tighten placement conditions.
Caution on corporate bond risks
In addition to positive development, corporate bonds hold risks for investors. Nguyen Hoang Duong, deputy director of the Department of Banking and Financial Institutions under the Ministry of Finance, said state management agencies have issued warnings about the potential risks of investing in corporate bonds.
To reduce risks posed by corporate bonds without collateral, repayment guarantee, credit rating nor listing, experts recommend that investors have requisite financial knowledge, investment experience and ability to analyze and take risks. Investors should get access to the evaluation reports by financial firms before buying corporate bonds to understand the target and financial status of the bond issuer as well as the chances and risks of the deal.
Investors must request bond issuers to provide full information, including purpose of issuance, commitment of the issuer to the bond, issuing term and method of repayment of principal and interest, the financial capacity of the issuer, and relevant procedures and dossiers. They should also pay attention to a commitment to purchase all the issued bonds from the issuer or the distributor.
Financial expert Dao Phuc Tuong said that if the risk level is too high, investors should immediately get their money back by asking the issuer or the distributor to perform a commitment to purchase all the issued bonds.
To ensure sustainable development of the corporate bond market, issuers, service providers and investors need to understand and comply with the law on issuance, investment and trading of corporate bonds.
Financial-banking expert Nguyen Tri Hieu said that given the current economic difficulties, investors need to be cautious in buying corporate bonds.
Hoang Lan
You might be interested in