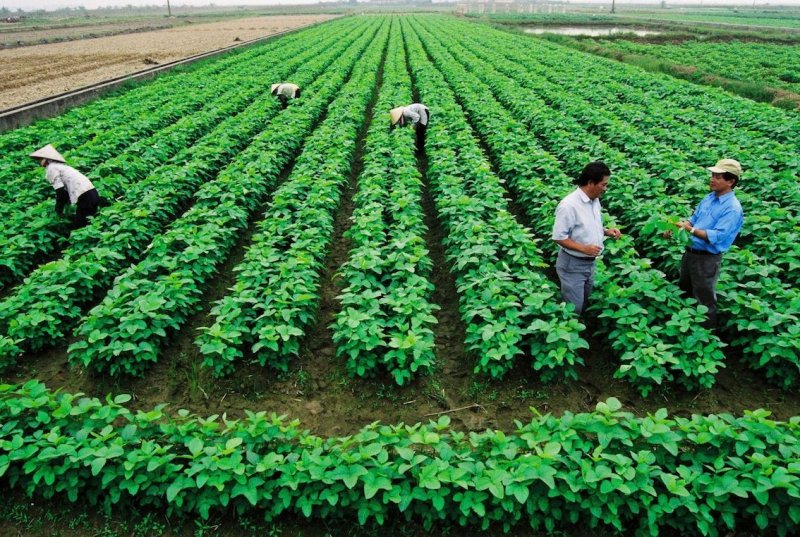 Contributions to economic development
According to the Hanoi People's Committee, the city now has 1,393 cooperative groups, 1,254 of them engaged in agriculture and most of the rest in handicraft production. Cooperative groups address many difficulties of the household economy, such as capital shortages, tool supplies, techniques, production experience, and market competitiveness.
By the end of 2021, the city had a total of 2,261 cooperatives, an increase of 143 percent compared to December 31, 2008, forming up to 20 cooperative unions. Of those, eight unions are in agriculture, and 11 others are in non-agriculture sectors.
Economic collectives have made important contributions to the overall development of the capital city, building new rural areas, restructuring the rural area economy and agriculture, and promoting the development of household enterprises. Hanoi has the most cooperatives in the country (accounting for 9.9 percent of the total). The operational efficiency of the cooperatives is improving with more diversified business areas.
However, there are still limitations in the implementation of cooperative activities. Specifically, the number of cooperatives and total capital of the collective economic sector still accounts for a small proportion of the economy. The scale of most cooperatives remains small, with 76.6 percent having capital resource of less than VND5 billion. Some are slow to adapt to market mechanisms and urbanization, and have limited supply-demand connections.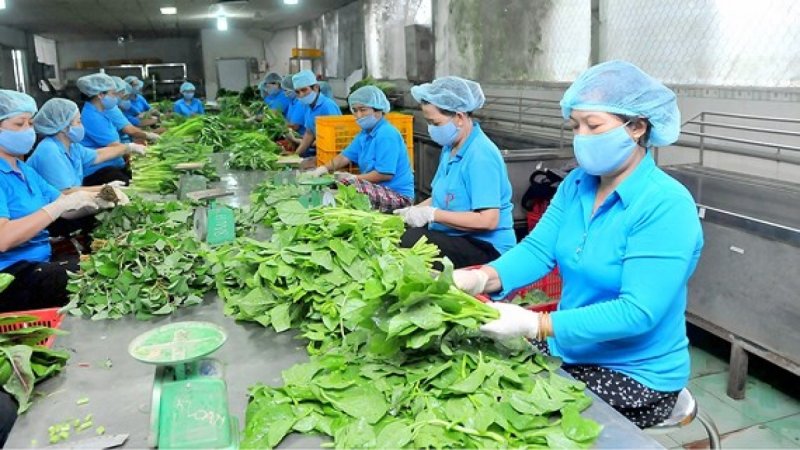 The collective economic sector makes an important contribution to Hanoi's economic development
Improving operational efficiency
Aware that the new-style collective economic model and cooperatives play an important role in the socio-economic development of the capital, Hanoi aims to increase the contributions of these economic models to its economic growth, especially in agricultural economic restructuring and in building new rural areas. The collective economy and cooperatives will develop in diverse forms, on the basis of promoting the application of science and technology in management, production and business towards developing high value-added products and services, and traditional key products associated with effective supply chains.
More specifically, Hanoi strives to establish about 100 new cooperative groups and 100 cooperatives annually by 2030, increasing the total number of cooperatives by 2025 and 2030 to 2,498 and nearly 3,000, respectively. By 2045, the city hopes to have about 450 to 500 new cooperation groups and seven to 10 cooperative unions.
To achieve the above goal, Hanoi will continue to boost dissemination of the Law on Cooperatives 2012 and improve the capacity of cooperative resources, adopt support and preferential policies, and apply scientific and technological advances for the development of cooperatives. The city will also encourage enterprises' investment and product consumption for the cooperatives; support cooperative models linking production, processing, and consumption of agricultural, forestry and fishery products in value chains and models with application of high technology in concentrated commodity production areas.
Hanoi City's Cooperative Alliance has come up with a specific strategy for 2022 as it sets the goal of
establishing more than 100 new cooperatives, and improving the operational efficiency of 60 existing
cooperatives.
Nguyen Hanh
You might be interested in