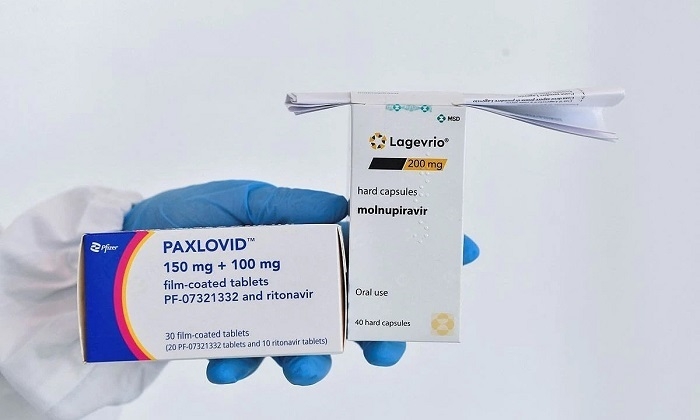 Pfizer's oral COVID-19 therapy will be evaluated as a potential treatment for patients hospitalised with the illness in a major British trial, scientists said on Monday, as cases rise in some parts of the world.   
Russian and Ukrainian negotiators began talks in Istanbul on Tuesday, and Turkish President Tayyip Erdogan told them that progress would pave the way for a meeting of the countries' two leaders since the time had come for concrete results.
* Russian Foreign Minister Sergei Lavrov said Monday that it was still possible for Russia and Ukraine to reach an agreement at the upcoming negotiations.
* U.N. aid agencies have managed to help up to 900,000 people in Ukraine so far, but they must be guaranteed safe passage by the warring parties to be able to do more, a spokesperson said on Tuesday.
* International Atomic Energy Agency (IAEA) chief Rafael Grossi is in Ukraine for talks with senior government officials about ensuring the safety and security of its nuclear facilities, the U.N. nuclear watchdog said on Tuesday.
* The Group of Seven (G7) has agreed to reject Russia's demand to pay gas deliveries in rubles, said German Vice-Chancellor Robert Habeck on Monday.
* Japanese Prime Minister Kishida Fumio ordered his cabinet to put together a fresh relief package by the end of April to cushion the economic blow from rising fuel and raw material prices.
* US Secretary of State Antony Blinken will meet the de facto ruler of the United Arab Emirates in Morocco on Tuesday in a bid to ease disagreements with Washington's traditional Gulf allies over oil, Iran and the Ukraine crisis.
* Egypt and Qatar have agreed to sign investment deals worth USD5 billion in the coming period, the Egyptian cabinet said in a statement on Tuesday.
* The energy ministers of Saudi Arabia and the United Arab Emirates, two of the world's biggest oil producers, said on Tuesday their countries have done their part to balance crude markets.
* German Chancellor Olaf Scholz said on Monday he did not agree with a planned intellectual property waiver for COVID-19 vaccines as patents are a crucial way of encouraging companies to continue pushing ahead with new research.
* The Dutch government has taken the first steps to get 4.7 billion euros (5.17 billion USD) from the European COVID-19 recovery fund, Finance Minister Sigrid Kaag announced in a letter to the House of Representatives on Monday.
* All 132 victims of the China Eastern Airlines plane crash have been identified through DNA testing, an official told a press briefing on Monday.
* A US representative will be present at a meeting of foreign ministers of neighbouring countries of Afghanistan being held on Wednesday and Thursday in China, a spokesman for China's foreign ministry, Wang Wenbin, said on Tuesday.
* Russian gas exports via Ukraine to Europe remained at the high-end of Kremlin-owned Gazprom's GAZP.MM contractual obligations on Tuesday, RIA news agency reported, citing Ukraine's gas pipeline operator.
* Fuel prices in India increased again on Tuesday for the seventh time in the last eight days. According to a price notification of state fuel retailers in the capital city Delhi, petrol rates were hiked by 0.80 rupee a litre and crossed the 100-rupee (1.32-USD) mark. Diesel was also hiked by 0.70 rupee a liter in the city.
* Despite ongoing disruptions from the Omicron variant of COVID-19, widespread flood and global supply chain pressures, Australia's economy continues its upward swing as seen in retail spending.
* Saudi Energy Minister Prince Abdulaziz bin Salman said on Tuesday that if the security of oil supplies is threatened the world economy will suffer. The minister told an industry event that security of supplies is a priority now and some countries are forgetting about the affordability of energy.
* China's Shanghai on Tuesday said it would roll out policies to help the local economy cope with a surge in COVID-19 cases in the city, including offering refunds that will reduce firms' tax burdens by 140 billion yuan (22 billion USD) in 2022.
* Italy reported 30,710 COVID-19 related cases on Monday, against 59,555 the day before, the health ministry said, while the number of deaths rose to 95 from 82.
* The Republic of Korea reported 347,554 new COVID-19 cases as of midnight Monday compared to 24 hours ago, raising the total number of infections to 12,350,428, the health authorities said Tuesday.
Xinhua/Reuters/VNA
You might be interested in