The province's industry promotion sector was severely affected by the Covid-19 pandemic in 2021, with the prolonged social distancing restrictions delaying or slowing down the implementation of tasks and projects. The center therefore proposed that the relevant authorities suspend some industry promotion projects to control the pandemic and suspend the funding to beneficiaries until the social distancing is lifted.
Meanwhile, the center has been helping potential beneficiaries apply for funding of advanced machinery and equipment in a number of enterprises. For example, the center provided capital worth VND102.25 million for the Hoang Van Khoa household business (in Thi Vai Quarter of Phu My Town's My Xuan Ward) to help it apply advanced machinery and equipment for food production. The beneficiary representative said the assistance had quadrupled production capacity and helped improve product quality.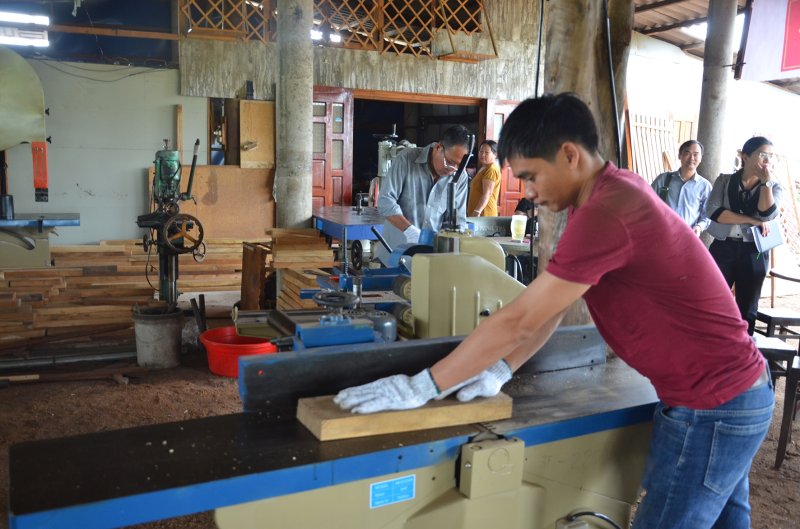 In 2022, Ba Ria-Vung Tau Province will continue to implement approved industry promotion projects for application of advanced machinery and equipment
The center also supported part of the funding that the Quan Long investment, production, construction and trading company needed to procure aluminum and steel-core plastic door production machines. The newly invested equipment has helped minimize waste and improve occupational safety.
The center has been encouraging rural industrial enterprises to develop production in order to improve competitiveness and expand the market foothold of many outstanding rural industrial products.
In 2022, Ba Ria-Vung Tau plans to widely disseminate industry promotion policies and regulations, and provide guidelines for businesses to access the websites of the provincial Department of Industry and Trade and the Industry Promotion Center.
The center will continue to help enterprises apply advanced machinery and equipment, promote products and find long-term, stable markets while offering management training to improve the operational efficiency of industry promotion workers, and prepare plans to help establishments open showrooms for notable rural industrial products.
Hai Linh
You might be interested in